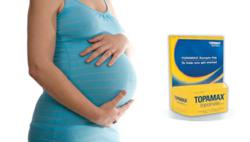 consider all benefits and risks of Topamax treatment before prescribing the drug to women of childbearing age, especially for conditions not typically associated with permanent injury or death
(PRWEB) July 12, 2011
The Consumer Justice Foundation reports on new information regarding Topamax pregnancy risks released by the FDA, which suggests that infants born to women who take Topamax during pregnancy have a significantly increased risk of developing major birth defects, including oral clefts like cleft lip and cleft palate (fda.gov/Drugs/DrugSafety/ucm245085.htm). According to recent data provided by the North American Antiepileptic Drug (NAAED) Pregnancy Registry, infants exposed to Topamax during the first trimester of pregnancy are an alarming twenty times more likely to suffer from oral cleft birth defects at birth (Comparative Study of Topiramate During Pregnancy, NAAED Pregnancy Registry).
Topamax belongs to a class of pharmaceutical drugs called antiepileptics, which were originally designed as a first-line defense against epilepsy. In recent years though, Topamax and other antiepileptics have been approved for additional uses and have even been prescribed for off-label purposes. Topamax garnered FDA approval in 1996 for the treatment of epilepsy, and again in 2004 for the prevention of migraine headaches. Topamax (topiramate) is currently manufactured by Ortho-McNeil Pharmaceutical, a subsidiary of Johnson & Johnson.
In light of new data concerning potential Topamax birth defects, the FDA has elevated the pregnancy category of Topamax from C to D, meaning there is now positive human evidence of the drug's potential to cause serious fetal harm when women take it during pregnancy (fda.gov/Drugs/DrugSafety/ucm245085.htm). The FDA has advised patients and healthcare professionals to consider all benefits and risks of Topamax treatment before prescribing the drug to women of childbearing age, especially for conditions not typically associated with permanent injury or death (fda.gov/Drugs/DrugSafety/ucm245085.htm).
Other Topamax birth defect studies have been published in recent years in an attempt to evaluate the potentially harmful nature of fetal exposure to Topamax. In 2008, the journal Neurology published a study in which researchers found that exposure to Topamax during pregnancy increased a child's chances of developing oral cleft birth defects by eleven times, compared to the expected rate among the general population (Topiramate in pregnancy: Preliminary experience from the UK Epilepsy and Pregnancy Register). In order to prevent potential Topamax birth defects, the FDA has advised women of childbearing age to consider alternative treatments that have a lower risk of oral cleft birth defects (fda.gov/Drugs/DrugSafety/ucm245085.htm).
If the decision is made to prescribe Topamax to women of childbearing age, the FDA encourages the use of effective birth control, since oral clefts like cleft lip and cleft palate occur during the first trimester of pregnancy before many women are even aware they are pregnant (fda.gov/Drugs/DrugSafety/ucm245085.htm). Cleft lip and cleft palate are congenital malformations affecting a child's oral structures and can lead to significant complications like feeding difficulties, chronic ear infections, hearing loss, dental problems, and speech and language delay.
Because of new information indicating that mothers who take Topamax may increase the risk of their children being born with oral clefts, Topamax may no longer be considered an appropriate treatment for women of childbearing age. Women who took Topamax during pregnancy and then gave birth to babies with oral cleft birth defects may require legal help from an experienced Topamax attorney. The Consumer Justice Foundation (CJF) offers a comprehensive online resource through TopamaxBirthInjury.com for consumers seeking more information about the pregnancy risks of pharmaceutical drugs like Topamax. The CJF helps injured consumers by connecting them with professionals who can offer valuable information regarding their options for seeking financial compensation for their injuries.
###