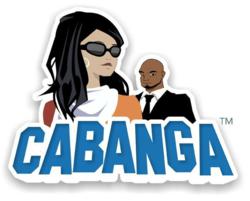 Boston, MA (PRWEB) July 12, 2011
Six Red Marbles' entire suite of online multi-media learning programs—Juba™, a whole-brain learning exploration for young learners; Waza™, an interactive math readiness adventure; and Cabanga™, a celebrity agent role-playing game for middle school math—have each received a Mom's Choice Gold Award.
The Mom's Choice Awards® identify the best in family-friendly media, products, and services. The Awards recognize winners for superior production quality, design, educational value, entertainment value, originality, appeal and cost. Judges include the founder of PBS's Reading Rainbow and the creator of Baby Einstein.
Six Red Marbles developed their learning programs based on the company's Natural Learning Approach™, built on four pillars: the latest neuroscientific research on how, why, when, what, and where kids learn best; Tribal Pedagogy, grounded in learning by necessity, imitation, and story-telling; creativity inspired by engaging kids in interactive, multi-sensory learning environments; and anywhere, anytime online delivery.
Juba, Waza, and Cabanga support whole-brain learning and motivate kids through novelty and increased opportunities for success. The programs feature an integrated Spanish/English Toggle, allowing kids to seamlessly switch languages for extra ELL support or to learn another language. The adaptive curriculum in Waza and Cabanga supports differentiated instruction, so kids learn at their own pace. Feedback and instructional coaching create a positive and personalized learning experience.
The programs are correlated to Common Core and State learning standards, as well as NCTM (for Waza and Cabanga), and NAEYC, ISTE NETS, and Head Start (for Juba). Each program features a Teacher Dashboard providing real-time tracking of student progress and comprehensive reporting, and a Home Connection to foster teacher, student, and parent communication.
Six Red Marbles is an award-winning provider of educational solutions for the early childhood through higher education market. With roots dating back more than 90 years, the company has developed thousands of creative, effective multi-media educational materials for leading publishers including McGraw-Hill, Houghton Mifflin Harcourt, and Pearson. In 2010, the company released its own learning programs—Juba, Waza, and Cabanga—which each won 2011 Best Educational Software Awards (BESSIE), 2011 Tillywig Brain Child Award, and The National Parenting Center Seals of Approval. For more information visit http://www.sixredmarbles.com.
###