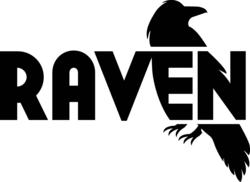 Nashville, TN (PRWEB) July 12, 2011
In less than one year's time, Nashville-based Raven Internet Marketing Tools has doubled its roster. A total of 19 people now work on the online marketing SaaS company's business and product development, customer support, marketing and communications teams.
The two newest staff members have joined the development team.
Tim Ambler has joined Raven Internet Marketing Tools as a Developer. Ambler has more than 10 years of experience in web application development and user interface design. He previously served as a senior interactive application developer for 20|20 Research.
Drew Celley has joined Raven Internet Marketing Tools as a Network Adminotaur. Celley has more than 15 years of experience wrangling systems for Internet companies. He previously worked at Lockerz as systems administrator and redemption manager.
About Raven Internet Marketing Tools
Raven Internet Marketing Tools online software helps customers quickly research, manage, monitor and reports on SEO, social media, email and other Internet marketing campaigns. Its collaborative, multi-user features and fast, professional reports make it the platform choice of thousands of online marketers worldwide. Raven Internet Marketing Tools, a privately held Nashville-based company, was founded in 2007. Learn more at http://raventools.com.
###