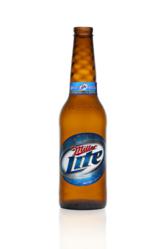 The Vortex bottle demonstrates the value glass packaging and innovation ... have on brand performance
Perrysburg, OH (PRWEB) July 13, 2011
It has already received accolades from marketing experts, the glass industry and beer drinkers. Now, the innovative Vortex beer bottle from O-I ranks among well-known brands such as BMW, Herman Miller and Nike for design excellence. Vortex, internally embossed with intertwining spirals that create a helix-like, three-dimensional effect on the bottle's neck, is the first glass container in recent history to receive an IDEA (Industrial Design Excellence Award) from the Industrial Designers Society of America http://www.idsa.org
Often called the "Oscars of Design," the IDEA is a juried international competition now in its 31st year of fostering business and public understanding about the importance of design excellence. IDEA award criteria include innovation; benefit to the user; responsibility (benefit to society, environment, culture and the economy); benefit to the client; visual appeal and appropriate aesthetics; Design Research Category Insights (usability, emotional factors, unmet needs, testing rigor and ability) and Design Strategy Category (internal factors and methods, strategic value and implementation.)
O-I's bronze IDEA in the Packaging & Graphics category honors a product in which innovation, design expertise and collaboration with customers converge in a swirling vortex of marketing power and brand differentiation. Miller Coors brought the bottle to market in spring 2010 in a successful campaign for Miller Lite. The Vortex bottle, with its eye-catching design and instant shelf appeal, is credited with helping generate a 6 point trend improvement in Miller Lite's bottle sales.
The 12-ounce Vortex bottle, considered the most significant innovation in long-neck beer bottles since the screw-off cap, also received a 2010 Glass Packaging Institute Clear Choice Award.
"The Vortex bottle demonstrates the value glass packaging and innovation can have on brand performance," says Sean Seitzinger, vice president, marketing, O-I North America. "By creating a new and eye-catching package O-I was able to support our customer's brand with increased shelf impact and consumer appeal." http://www.o-i.com/dreamers.
Internal embossing from O-I is an innovation like none other in glass packaging and can be used to create customized designs that enhance and differentiate any type of glass food or beverage container. To learn more about how O-I containers make products stand out on the shelf, please visit http://www.o-i.com.
About O-I
Owens-Illinois, Inc. (NYSE: OI) is the world's largest glass container manufacturer and preferred partner for many of the world's leading food and beverage brands. With revenues of $6.6 billion in 2010, the company is headquartered in Perrysburg, Ohio, USA, and employs more than 24,000 people at 80 plants in 21 countries. O-I delivers safe, effective and sustainable glass packaging solutions to a growing global marketplace. For more information, visit http://www.o-i.com.
###