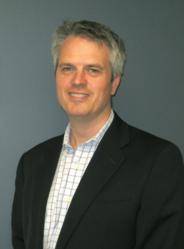 "The change of leadership reflects the growing demand stemming from the innovative aluminum finishing technologies we have introduced in the past year, and our goal to commercialize this technology across the United States and around the world."
Woonsocket, RI (PRWEB) July 12, 2011
Driven by its expanding anodic coating technology platforms and consequent licensing demand, Sanford Process Corporation announces major changes to its management team.
Tim Cabot, head of Duralectra-CHN LLC, the parent company of Sanford Process®, announced the changes, saying, "The change of leadership reflects the growing demand stemming from the innovative aluminum finishing technologies we have introduced in the past year, and our goal to commercialize this technology across the United States and around the world."
Jack Tetrault becomes President of Sanford Process Corporation. He adds this role to his current position as Chief Operating Officer of Duralectra-CHN. Mr. Tetrault will assume all responsibility for Sanford Process® and oversee its direction. Since the 2008 merger of Duralectra and CHN, Mr. Tetrault has contributed to the company's growth, bringing experience gained through his extensive career in the aluminum finishing industry.
Leonid Lerner becomes Systems Director of Sanford Process Corporation. He will remain in charge of designing, engineering, commissioning, training and servicing Sanford Process® units worldwide. Currently, Mr. Lerner represents the company in many commercial activities including new licensing opportunities. He is also responsible for selling chemical materials and additives.
Mike Sung assumes the position of Technical Director of Sanford Process Corporation, overseeing the development of new material technologies, extensions to the MICRALOX® platform and development of new platform technologies. He will also provide analytical and application support for existing and prospective users of Sanford Process® technologies. Mr. Sung is the principal inventor of micro-crystalline MICRALOX®, a platform technology for Sanford Process®. This revolutionary product protects aluminum appliances from corrosion, creating protective surfaces that last 10 times longer than traditional anodic coatings.
Sanford Process® is part of the metal finishing group of companies within Katahdin Industries, and has been a leading innovator of hard-coat anodizing technologies since 1964. Sanford Process® is the innovator behind microcrystalline anodizing, and provides hard coat anodizing solutions and intellectual property licenses to a range of OEM's and their subcontractors worldwide.
###