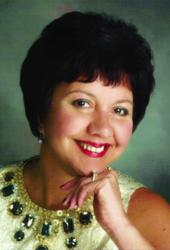 If you can't read Louie Morelli's Daughter on a south Florida beach, you'll feel like you're there.
Detroit, Michigan (PRWEB) July 12, 2011
An article in the life-times section in the June issue of boca delray life states: "If you love living in the Boca/Delray area, you're sure to love reading a book that uses our beautiful cities as backdrop. Louie Morelli's Daughter is the newest crime thriller by Patricia Bellomo who lives outside of Detroit, but escapes Michigan winters by visiting Delray Beach".
Crime novelist Patricia Bellomo does credit beautiful Delray Beach with providing inspiration for her novels. In fact, she loves it so much that landmarks recognizable to residents and visitors alike frequently pop up on her pages. From fashionable Atlantic Avenue restaurants such as Tramonti and Sazio, to Boston's on the Beach, and even to Poppies Restaurant and Delicatessen on Linton, Delray Beach is an awesome and inescapable setting.
In Patricia Bellomo's latest novel, Louie Morelli's Daughter, an older Atlantic Avenue hotel named the Holiday Hotel is reminiscent of the longstanding Colony Hotel. "My husband and I spent a couple of days at the Colony in 2009," admits Ms. Bellomo.
In Louie Morelli's Daughter the Holiday Hotel, like the Colony, occupies an entire block in downtown Delray Beach. Patricia Bellomo describes the Holiday Hotel as being built in a "grand, Spanish colonial style" and as "being on the registry of historic hotels". Some things—such as the number of guest rooms and year it was built—were deliberately changed to differentiate it from the Colony. "I wanted the distinction that this is not the Colony Hotel because Louie's beautiful daughter, Stella, gets kidnapped in the parking lot of the Holiday Hotel after indulging in some hanky-panky with the hotel's handsome new owner."
Familiar places … and faces … aren't exclusive to Delray Beach. In nearby Deerfield Beach Bob Amante's Restaurant makes an appearance on page 45, and is also frequently mentioned in Louie Morelli's Blog. A south Florida conservative commentator "not quite in the Limbaugh category", but who, coincidentally, "lives in the same neck of the woods as Limbaugh and frequently met him on the greens", hires Louie's contract killer, Nathan Roth, to deal with a stalker.
From an Econo Lodge in Hollywood to the upscale Marina Village condo's in Boynton Beach, to the Sundy House on Swinton Boulevard, and to several Fort Lauderdale and Miami hotspots, Patricia Bellomo brings south Florida to life. As one reader says of Louie Morelli's Daughter, "If you can't read it on a south Florida beach, you'll feel like you're there."
Patricia Bellomo's books are available via her website, Amazon.com, all on-line retailers and major booksellers. Kindle and ebook versions are also available. Visit her two blogs on the blog page of her website for a feel of her characters and settings.
###