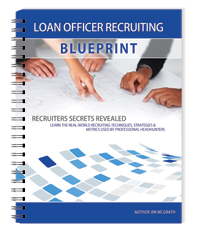 McGrath's 'passion' for recruiting; Author and speaker of the Loan Officer Recruiting Blueprint, gives you unprecedented access to his "Secret's to Recruiting!"
Lake Mary, FL (PRWEB) July 13, 2011
The EMAC Group, a Florida based national Search firm specializing in recruiting top talent in the mortgage industry, has expanded its' headhunting services and expertise into the recruitment training arena. This is a result of the increasing demand nationwide, for senior Loan Officers, key impact players within the industry.
"The demand for Seasoned Loan Officers and support staff is on the rise. A number of the largest companies in the mortgage industry are turning to various search firms, including The EMAC Group, in an effort to streamline their hiring process, as well be assured they have had the opportunity to review the best candidates available," reports Jim McGrath, CEO at The EMAC Group. Mr. McGrath has held senior level positions in the Staffing industry since 1995.
The EMAC Group will source, attract and deliver top talent to clients, streamlining the hiring process and adding immediate and positive value to their corporation!
Additionally, EMAC Recruiting Coaching Workshops were developed as a Guide for Sales Managers to hire Loan Officers. Sales Managers will learn the "Secrets of Recruiting" Loan Officers by focusing on the target areas of attracting and closing top talent.
The EMAC Group frequently update the Blog page with Positive news relevant to the world of industry, Loan Officer Recruiting.
Feel free to visit; http://www.loanofficerrecruiting.com
###