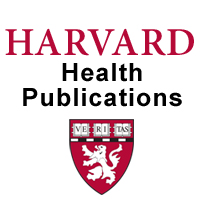 Boston, MA (PRWEB) July 12, 2011
Laser surgery for vision correction—also called laser refractive surgery—can free many people from their glasses and contacts, but there are special considerations that come with aging, reports the Harvard Women's Health Watch in its July 2011 issue. The risks and benefits of laser vision correction shift around midlife, so if you're considering laser refractive surgery, you need a thorough evaluation and frank assessment of what you stand to gain—or lose.
There are different types of laser refractive surgery, but they all correct vision by reshaping certain layers of the cornea—the clear dome at the front of the eye. Most people are satisfied with the results of laser vision correction, but it's important to recognize certain problems and have realistic expectations. If you're in your 40s, 50s, or 60s, certain age-related eye conditions can influence your decision to undergo the procedure, notes the Harvard Women's Health Watch. These include:
Cataract. With age, the lens of the eye can become clouded. The clouded lens, or cataract, can be removed and an artificial one can be implanted. Laser refractive surgery does not slow or prevent cataract development, so a later cataract will mean another surgery. And if you've already had refractive surgery, choosing the correct lenses for cataract surgery can be tricky. Consequently, if you undergo laser vision correction, you should fill out a card called a "K card" (available at http://www.health.harvard.edu/kcard) indicating your refraction before and after the procedure.
Glaucoma. This condition is caused by increased fluid pressure within the eye, which can impinge on the optic nerve and potentially lead to blindness. Ophthalmologists screen for glaucoma by checking intraocular pressure. Laser refractive surgery thins the cornea, which can make subsequent intraocular pressure readings less accurate. That's why you should let your ophthalmologist know if you've had laser vision correction, so she or he can correct for this problem. People with moderate to severe glaucoma should not have laser refractive surgery.
Dry eye syndrome. As eyes age, they produce fewer tears. A substantial drop in tear production can cause dry eye syndrome, resulting in itching, burning, and a scratching sensation. This problem is more common among women and often starts after menopause. Laser refractive surgery can interfere with tear production and is inadvisable in people with severe dry eye syndrome.
Read the full-length article: "Are there limits to laser refractive surgery after midlife?"
Also in this issue:

New Alzheimer's guidelines define early stages of the disease
Lowering triglycerides through intensive lifestyle measures
Easing chronic fatigue symptoms through behavioral and exercise therapies
Thermography as a breast cancer screening tool
Statins and hair loss
Harvard Women's Health Watch is available from Harvard Health Publications, the publishing division of Harvard Medical School, for $28 per year. Subscribe at http://www.health.harvard.edu/women or by calling 877-649-9457 (toll-free).
Media: Contact Raquel Schott at Raquel_Schott(at)hms.harvard(dot)edu for a complimentary copy of the newsletter, or to receive our press releases directly.
###