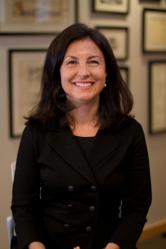 Though unemployment figures continue to creep upwards, we are seeing a consistent trend that those with higher education are affected less by a tumultuous economy
Minneapolis, MN (PRWEB) July 12, 2011
The June Bureau of Labor Statistics Employment Situation Report mirrors last month's unfavorable news that the national unemployment rate increased from 9.1 to 9.2 percent.
According to the employment report, nonfarm payroll employment was essentially unchanged in June. Following gains averaging 215,000 per month from February through April, the report comes as grim news as U.S. employment has been essentially flat over the past two months.
According to Tamryn Hennessy, National Director of Career Development at Rasmussen College, today's job news was not anticipated given economists' prediction of very modest job growth through June.
Hennessey cited that authors Andrew Sum, Ishwar Khatiwada, Joseph McLaughlin and Sheila Palma suggested that "The lack of any net job growth in the current recovery combined with stagnant real hourly and weekly wages is responsible for this unique, devastating outcome."
"Though unemployment figures continue to creep upwards, we are seeing a consistent trend that those with higher education are affected less by a tumultuous economy," Hennessy said. "This underscores the importance of obtaining a post-secondary degree in areas forecasted with above average growth through 2018."
Though the report indicates significant job loss in financial, insurance and real estate industries as well as government sectors, certain industries have experienced trends of growth. In fact, professional and technical services posted gains of 24,200 driven by 5,700 jobs in computer systems design and related services. Additionally, healthcare and social assistance jobs continued to drive jobs growth with 17,400 jobs.
Hennessy adds, "Those who have a degree in these areas will likely have higher opportunities for employment, as demand predictions remain above average through 2018. Moreover, it's important for job-seekers to keep in mind that specialized post-secondary education and technical skills lead to higher incomes, greater productivity, and most importantly consistent employment."
To read this press release in its entirety and others like it, please visit http://www.rasmussen.edu/press-release/2011-07-11/june-2011-employment-report/. For additional information about Rasmussen College, visit http://www.Rasmussen.edu.
ABOUT RASMUSSEN COLLEGE
An innovator of higher education, Rasmussen College is a career-focused, private college that specializes in offering the most in-demand degree programs in a highly supportive, student-centered educational environment. Rasmussen College offers market-relevant programs from the certificate and diploma level through the associate's and bachelor's level online and across its 22 campuses in the Midwest and Florida to more than 15,000 students. By combining its expertise in career development with high academic standards and with unparalleled student support services, graduates of Rasmussen College leave with the most up-to-date knowledge, the skills that employers look for, and the tools to succeed in their chosen field. Since 1900, the primary focus at Rasmussen College has remained constant: student achievement is of the upmost importance, the employer who hires its students continues to be a valued partner, and Rasmussen College is dedicated to being a primary contributor to the growth and development of the communities it serves. For more information about Rasmussen College, visit Rasmussen.edu.
###