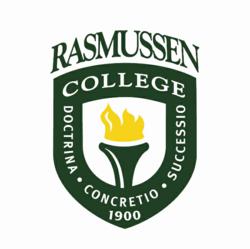 We have been impressed by the high caliber of presentations shared by our faculty, and we have received tremendous feedback from instructors and campus leaders
Minneapolis, MN (PRWEB) July 14, 2011
The Rasmussen College Virtual Center for Learning and Teaching has just concluded the college's second annual virtual conference for faculty, by faculty, in which peers shared ideas to improve the classroom experience for students.
Titled "Quality Matters," the three-day virtual faculty development conference began June 21, and featured Rasmussen College instructors presenting on issues including teaching with technology, online learning, and how to emulate that which is the Rasmussen College culture. Faculty logged on to the virtual conference online and logged more than 650 hours attending live presentations; since then, conference faculty have viewed more than 300 hours of archived presentations.
Last year, when Rasmussen College launched the concept of a virtual conference, it was mostly for faculty development and training within Rasmussen College Online. This year, the conference grew to thirty presentations attended by faculty and staff from 14 of the 22 Rasmussen College campus locations, and it was open to faculty across the entire college. In order to present at the conference, faculty had to write a proposal and submit it to the Rasmussen College Virtual Center for Learning and Teaching.
"At Rasmussen College, we are continuously striving to create an exceptional experience for our students, and the objective of the Quality Matters conference was to renew our faculty's focus on quality in the classroom," said Randall Smith, Rasmussen College's Director of Online Faculty Training and Development. "We have been impressed by the high caliber of presentations shared by our faculty, and we have received tremendous feedback from instructors and campus leaders. We look forward to next year's conference even more."
The Virtual Center for Teaching and Learning at Rasmussen College is dedicated to creating outstanding educational experiences for both teachers and students, especially those in online degree programs. Academic experts work with faculty and student support specialists to deliver exceptional academics in a constructive and interactive educational environment.
To read this press release in its entirety and others like it, visit http://www.rasmussen.edu/press-release/2011-07-11/second-annual-virtual-conference/. For additional information about Rasmussen College, visit http://www.Rasmussen.edu.
ABOUT RASMUSSEN COLLEGE:
An innovator of higher education, Rasmussen College is a career-focused, private college that specializes in offering the most in-demand degree programs in a highly supportive, student-centered educational environment. Rasmussen College offers market-relevant programs from the certificate and diploma level through the associate's and bachelor's level online and across its 22 campuses in the Midwest and Florida to more than 15,000 students. By combining its expertise in career development with high academic standards and with unparalleled student support services, graduates of Rasmussen College leave with the most up-to-date knowledge, the skills that employers look for, and the tools to succeed in their chosen field. Since 1900, the primary focus at Rasmussen College has remained constant: student achievement is of the upmost importance, the employer who hires its students continues to be a valued partner, and Rasmussen College is dedicated to being a primary contributor to the growth and development of the communities it serves. For more information about Rasmussen College, visit Rasmussen.edu.
###