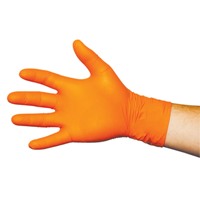 Beulah, MI (PRWEB) July 18, 2011
Robert Brown, President of Gloves By Web, now offers industry updates and news about price fluctuations of natural and synthetic materials necessary for the production of gloves, under the Glove Industry News section of the website. Mr. Brown is a Chartered Financial Analyst developing an econometric model to be used for price forecasting.
In large volume, prices matter - predicting price fluctuation is necessary, since Gloves By Web makes volume buying decisions based on current and forecasted prices.
One of the most fundamental economic terms is equilibrium price, or the market price at which the supply of an item equals the quantity demanded. Factors affecting the supply and demand for disposable gloves include the cost of raw materials, inflation, changes in local currencies, the cost of exporting and importing goods, pandemics, oil prices, inclement weather and natural disasters. These external factors ultimately determine disposable glove prices.
Rubber is naturally produced, therefore the trees are subject to the whims of nature – making the price of latex fluctuate more than that of a synthetic material. As the price of latex gloves increases, the substitution effect kicks in and causes the demand for vinyl and nitrile butadiene rubber (NBR) gloves to increase.
Vinyl is a petroleum-based product. Given the continuing high cost of oil coupled with a shortage of synthetic materials, vinyl glove prices are up on average 10 to 15% a case. In addition, disposable glove consumers have increased their overall demand for vinyl as latex and nitrile glove prices have continued to outpace vinyl glove prices. By trading down to vinyl, this substitution effect has put upward pressure on vinyl prices and will continue to do so in the near term.
High latex prices have made the price of nitrile gloves cheaper and, hence, more attractive. There has also been an increase in nitrile glove production techniques which has helped to close the quality gap with latex gloves. The stability of hypo-allergenic nitrile gloves has allowed glove manufacturers to better protect margins by better controlling their inventory costs using NBR.
Gloves By Web is a division of Auric Enterprises, Inc., a Michigan-based corporation. In addition to Gloves By Web, Auric Enterprises has two other operating divisions, Diack and Thorn Smith Laboratories. Diack, established in 1911, is a manufacturer of sterilization process indicators. Thorn Smith Laboratories was established in 1909. It is the leading provider of analytical unknowns to colleges and universities worldwide. Both Diack and Thorn Smith Labs have a proud heritage of laboratory expertise stretching back nearly 100 years.
If you'd like more information about this topic, or to schedule an interview with Robert Brown, please call Dave Clough at 978-206-1529.
# # #