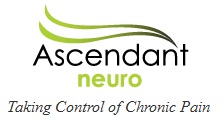 We've been tracking patients for nearly three years, and they report they are still pain free
Dallas, TX (PRWEB) July 13, 2011
Ascendant Neuro announced today that renowned pain specialist Ken Reed, M.D. will be the featured speaker at a continuing medical education (CME) luncheon hosted by Mercy Health Center in Oklahoma City, Oklahoma at noon on Thursday, July 14, 2011. Dr. Reed's address—"Clinical Evidence: Peripheral Nerve Stimulation for Chronic Migraine Headaches"—is designed to help family practitioners, general internists and sub-specialists in medicine and surgery learn about a revolutionary new migraine treatment, the StimPath Procedure.
Dr. Reed, along with his colleague, Kelly Will, M.D., were recently awarded the prestigious Cephalalgia Award from the International Headache Society for their groundbreaking research regarding the StimPath Procedure a migraine treatment that uses neurostimulation to treat both the occipital and supraorbital nerves that can cause migraine pain.
"We've seen remarkable results with the StimPath Procedure," Dr. Reed says. "Patients with debilitating migraines who did not respond to other treatments or therapies now enjoy long-term relief from their headache pain. We've been tracking patients for nearly three years, and they report they are still pain free."
Joining the discussion will be Dr. Dustan Buckley, chief of staff at Mercy Health Center and the mother of one of Dr. Reed's migraine patients. Mercy Health Center is accredited by the Oklahoma State Medical Association. Healthcare professionals interested in attending Dr. Reed's lecture can call the CME office at (405)752-3806.
About Ascendant Neuro
As an advocate for individuals who suffer from chronic, debilitating migraine pain, Ascendant Neuro is committed to providing patients with access to the world's most renowned pain specialists and state-of-the-art treatments designed to eradicate pain so they may enjoy a better quality of life. Through compassionate care, Ascendant's consortium of world-class physicians utilize technologically advanced treatments and minimally invasive procedures—including the revolutionary StimPath Procedure for migraine pain—to help patients live pain free. And in our quest to find new and better ways to help those whose lives are diminished by pain, Ascendant Neuro is actively engaged in pioneering medical research. To learn more about Ascendant Neuro, visit http://www.ascendantneuro.com.
# # #