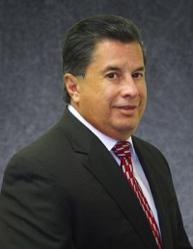 El Paso, TX (PRWEB) July 13, 2011
DATAMARK, Inc., a U.S.-based business process outsourcing (BPO) company, is pleased to welcome Raymond Duran as its newest Business Development Manager.
Duran, who has more than 17 years of experience in the BPO industry, will be responsible for leading DATAMARK's growth in the freight and transportation and banking and finance sectors. Duran also will develop opportunities for the company's expansion into call-center services.
DATAMARK President Bill Randag said Duran's extensive experience in the BPO field makes him an outstanding addition to the business development team.
"As more and more companies and government agencies understand the benefits of increased efficiencies and lower costs through outsourcing, we rely on seasoned professionals such as Raymond to develop lasting client partnerships with DATAMARK," Randag said. "Raymond's expertise in business process outsourcing will be invaluable as DATAMARK continues to grow."
Duran's career has taken him to the heights of success as a multi-million dollar sales producer at some of the world's leading BPO firms. Before joining DATAMARK, Duran was Director of Business Development—Transportation and Logistics at Affiliated Computer Services (ACS). During his three-year tenure at ACS, Duran was responsible for identifying, developing and closing opportunities for domestic, nearshore and offshore BPO services.
Prior to ACS, Duran had a successful 10 years at BPO provider Genpact Latin America. As Genpact Latin America's Vice President of Business Development, Duran developed new services delivered out of Mexico and secured business deals with Fortune 1000 companies.
About DATAMARK, Inc.
DATAMARK, Inc. is a business process outsourcing firm that specializes in end-to-end, back-office solutions in document processing and management. Based in the United States, DATAMARK employs a global workforce of over 2,000 employees to support Fortune 100 companies in the Banking and Financial Services, Freight and Transportation, Government, Healthcare, Insurance, and Marketing Fulfillment sectors.
For more information on how DATAMARK's business processing solutions can reduce operating costs while improving efficiency, flexibility and customer satisfaction, visit http://www.DATAMARK.net, call 800-477-1944 or email info(at)DATAMARK(dot)net.
###