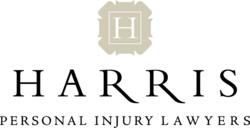 Oceanside, CA (PRWEB) July 13, 2011
Ryan Harris, of Harris Personal Injury Lawyers, has been nominated as a finalist in the Personal Injury/Property Damage category for the San Diego Tribune's Top Attorneys 2011 Award. Finalists will be published in a special edition of the newspaper on July 20.
The nomination process for this award is unique – only attorneys can nominate other attorneys for this honor. The San Diego Daily Transcript received nearly 900 nominations.
"The San Diego area has some of the field's brightest legal minds," said Ryan Harris. "I am honored to be a part of this elite group of attorneys."
Harris made it through several rounds of peer voting – the culmination of which led him to this prestigious honor. Only 10 finalists were named in each category. The voting process determines the best San Diego lawyers in 14 key categories within private, corporate, academic and government practices.
"Harris Personal Injury Lawyers has a long history of helping injured persons and their families receive the compensation they deserve," said Harris. "This nomination, coupled with our firm's proven track record, is further proof we continue to help clients receive the compensation they deserve."
Harris Personal Injury Lawyers uses a distinctive process of gathering information, aggressive negotiation, and litigation. The firm takes pride in its unique ability to handle cases successfully while focusing on the individual needs of each client. Harris Personal Injury Lawyers has offices in downtown San Diego, Oceanside and Newport Beach.
About the Top Attorneys:
Ryan D. Harris
Harris is the managing attorney and principal of Harris Personal Injury Lawyers. He has extensive experience in personal injury law and litigation.
During his career, Harris has handled numerous six, seven, and eight figure cases to successful resolution or verdict. In addition to being selected as a San Diego County "Top Attorney" for 2011, Harris also maintains the highest possible rating of 10/10 on Avvo.com. He was recognized by the Daily Journal for having obtained a Top Plaintiff's Verdict of 2009. Harris was also awarded a 2010 Trial Star Award by the Consumer Attorneys of San Diego.
About Harris Personal Injury Lawyers
With offices located in San Diego, Oceanside and Newport Beach, Harris Personal Injury Lawyers is a premiere personal injury law firm. The attorneys at Harris Personal Injury Lawyers represent people who have been injured or have lost a family member due to a motor vehicle accident, defective product, or various other forms of negligence. The attorneys at the law firm have successfully represented thousands of clients and have helped them recover millions of dollars in compensation for medical expenses, property damage, lost wages, pain and suffering.
True to their promise to provide only the highest quality legal solutions, Harris Personal Injury Lawyers takes all cases on a contingency fee basis. In addition, Harris Personal Injury Lawyers serves Spanish-speaking clients.
For more information visit http://www.harrispersonalinjury.com/.
###