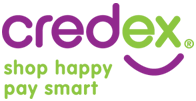 CredEx could be BillMeLater for the Little Guy.
Secaucus, NJ (PRWEB) July 12, 2011
In a recent AuctionBytes.com interview with Stephane Touboul, CEO of Emerging Payments Technologies, Inc., creator of the CredEx brand, it became clear that CredEx could be "BillMeLater for the Little Guy."
BillMeLater, a unit of PayPal, offers customers a line of credit at point of purchase on select web merchants. Market intelligence revealed that only the very largest web merchants can get BillMeLater. In addition, BillMeLater's strict underwriting criteria mean BillMeLater approves only customers with relatively high FICO credit scores. In other words, only a small percentage of customers can use BillMeLater.
CredEx, Emerging Payments Technologies' flagship brand, is looking to fill in the gaps in the alternative payment solution space. CredEx is targeting smaller and midsize web merchants, merchants that want to offer credit to customers at point of purchase and want a BillMeLater program.
"CredEx offers options for small sellers," writes Kenneth Corbin in eCommerceBytes.com, formerly AuctionBytes.com.
"CredEx works with more than 10 major banks and credit card companies across the credit spectrum and offers over 100 credit and payment products. CredEx's accesses its network of banks on a customer-by-customer basis to help more customers get credit, even customers with fair or poor credit ratings or that are new to credit," says Stephane Touboul, CEO of Emerging Payments Technologies, Inc. the creator of the CredEx brand. "Because of the way our algorithms match customers to our bank partners, we achieve very high approval rates. This helps web merchants increase sales conversion."
"CredEx collects only a very limited amount of personal information from customers to confirm their identity. Within seconds, they run a novel algorithm that prequalifies customers for a line of credit, tap into its network of banking partners and identify the bank most likely to approve the application. CredEx presents the most appealing reward or incentive program for the pending purchase," writes Corbin in AuctionBytes.com, now called Ecommerce Bytes.
CredEx's innovative platform and algorithms offer an excellent match to help web merchants improve their customer experience, increase sales conversions and raise average ticket size.
About CredEx.net:
CredEx is the flagship brand of Emerging Payments Technologies, Inc. - a leader in alternative billing and payments for over 10 years. CredEx® refers customers to its partner banks that may issue a revolving line of credit. Participating merchants feature the CredEx® icon on their websites and CredEx facilitates e-Commerce by connecting e-Merchants, customers and banks. Express Verifiable Authorization® or EVA® patented technology is the cornerstone of the CredEx® Great Offers credit finder service. CredEx's owners have built several major companies and are recognized leaders in the US and Europe in the mainstream and alternative payments industry.
# # #