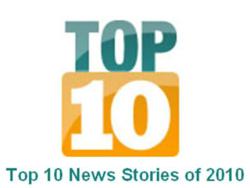 Chicago, IL (PRWEB) July 13, 2011
After months of research and development The Certified Workers Compensation Healthcare Provider accreditation (CWcHP™) now has an authorized and thorough training video and course reference materials to guide professionals preparing for the CWcHP examination.
Prior to the establishment of this certification, physical therapists and athletic trainers who rehabilitate patients under their workers' compensation were not required to meet specific standards in order to care for these patients. Now this examination has a guided training video to help professionals attain this certification.
This certification and examination arose out of the need for therapists and trainers to show competency in the delivery of services to workers' compensation patients. To obtain the CWcHP™, applicants must be in the fields of physical therapy or athletic training and they must pass the certification exam. The exam covers three areas of competency: clinical issues, legal issues and employer based knowledge. The test took two years to develop and utilizes the knowledge of leading physical therapy providers as well as state-of-the-art research in this field. After passing the examination a professional can use the initials, CWcHP™ after his/her name and on promotional materials.
"This certification holds healthcare providers to a higher standard as well as advances their careers as distinguished providers of excellence," explains Andrew Teunis, Director of Development at ISPA™ and the test's developer.
Complete information on the new certification and the exam can be found at: http://www.workcompcertification.com or the certifying association's web site: http://www.theISPA.org.
The International Sports Professionals Association (ISPA™) is the world's largest credentialing service for professionals in sports. The ISPA sets standards for its membership by providing professional services to the sports world spanning from childrens' sports to professional athletes. The ISPA includes a wide variety of professional occupations from coaches, sport psychologists, physicians, accountants, agents, physical therapists, chiropractors, nutritionists, sport physiologists, trainers, and more. ISPA designates that member professionals adhere to a strict code of ethics and have met the highest standards in their fields to provide professional services to athletes and to sports.
###