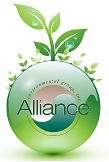 This approval opens the door for Alliance to continue with our ongoing commitment in providing professional development to the industry.
(PRWEB) July 13, 2011
Alliance Environmental Group, Inc., one of the leading environmental remediation companies in California, has been approved by the California Department of Insurance to offer continuing education (CE) courses at its state-of-the-art training center.
Located at Alliance's corporate headquarters in Azusa, the 7,500-square foot training center will initially offer asbestos, mold and lead awareness training for insurance adjusters. "Through our engaging format, adjusters can fulfill their insurance CE credit needs," says Joe McLean, CEO of Alliance. Using live demonstrations in a classroom setting, the highly acclaimed center trains professionals ranging from insurance adjusters and property managers to contractors and air duct specialists. Upon completion of training, participants come away with hands-on experience in the various remediation processes and are up to date on the ever-changing rules and regulations governed by the industry.
"This approval opens the door for Alliance to continue with our ongoing commitment in providing professional development to the industry," explained McLean. "The center addresses a universal need for quality technical training with minimal travel required; a crucial component to many smaller companies who have had to cut back on their travel budgets. Additionally, the center provides access to specialized training that has been lacking in the industry."
"The training center was originally built to address the necessity for quality on-going industry training for our service representatives," continued McLean, "but we saw a need to extend this training to insurance adjusters, property managers, contractors and other major employers in the area."
"We know how important proper hands-on training can be," says Jeff McLean, President of Alliance and one of the instructors. "Our specialized training curriculum, along with this facility, will help us offer more representatives an accreditation program that is insightful, interactive and close to home." Participants get hands-on experience with the type of work necessary to restore structures to environmentally safe conditions thereby imparting the knowledge necessary to write an accurate estimate.
The training center is staffed by senior Alliance executives Joe McLean, Jeff McLean and Bill Wood, Corporate Director of Client Relations. This trio of teaching experts has taught hundreds of insurance presentations and amassed more than 60 years of combined experience in the industry.
The training facility complements the existing HVAC duct cleaning; asbestos removal; lead and mold abatement; pest control; and emergency response and traumatic event clean-up services offered by Alliance Environmental Group to individual and commercial customers. With over 55 years of combined experience and more than 55,000 environmental clean-up projects completed, Alliance is one of the fastest growing qualified environmental companies in California. CE training at the Alliance Training Center will begin later this year. To learn more about the Alliance Training Center, contact 877-539-2756. For information on our other services, go to http://www.alliance-enviro.com.
###