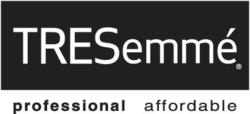 Melrose Park, IL (PRWEB) July 12, 2011
TRESemmé will once again make a splash, showcasing chic styles on and off the runway as the official sponsor of Mercedes-Benz Fashion Week Swim 2012. As the #1 styling brand in the US*, TRESemmé is thrilled to highlight the brand's innovative Fresh Start Collection – a revolutionary category of dry shampoos – interactively throughout the week. With an exciting swimwear sponsorship, sampling at the chic TRESemmé Cabana, exclusive social media content and other VIP activities in-tow, TRESemmé continues to bring professional quality, stylish hair to fashion-week goers as well as to women at home.
For the third consecutive season, TRESemmé will sponsor boho-chic designer Mara Hoffman's show on Saturday, June 16th at 8pm inside the Cabaña Grande. TRESemmé Stylist Elsa Canedo will be leading the talented brand styling team to create gorgeous looks using an assortment of key stylers, including the Fresh Start Collection. "We're thrilled to once again partner with Mara Hoffman this summer," says Bob Gorman, US Marketing Director for TRESemmé. "TRESemmé and Mara work flawlessly together to create innovative and beautiful styles while appealing to savvy style seekers and women worldwide."
Attendees throughout the week will be encouraged to stay cool inside the TRESemmé Cabana, where guests will get a sneak peek at the latest innovations featured in the Fresh Start Collection and will walk away with a sample of the popular, beauty award-winning TRESemmé Fresh Start Dry Shampoo. It's the perfect solution to refresh your style in the rising temperatures!
VIP guests will be invited to beat the heat inside The Raleigh Hotel at the Mercedes-Benz Star Lounge Suite on July 15th from 3:30pm – 5:30pm, as Mercedes-Benz celebrates their latest convertible model. Here, TRESemmé stylists will be on hand at the "Top Down Pony Up" hair bar to create complimentary polished ponytails and summer 'dos, helping guests stay and look cool despite the summer heat.
From the hottest hairstyles to the coolest designs, TRESemmé will continue to provide fans with exclusive behind-the-scenes content available on TRESemme.com, as well as the TRESemmé Facebook, YouTube and Twitter pages. Here, fans will come along for the ride as they learn how to recreate the latest trends sported on the runway at an affordable price.
The 2012 season of Mercedes-Benz Fashion Week Swim takes place from July 14th – July 18th in Miami, Florida.
Follow and fan TRESemmé for a front row seat to Mercedes-Benz Fashion Week!
Twitter: @TRESemme
YouTube: YouTube.com/TRESemme
Facebook: Facebook.com/TRESemme

Source: IRI F/D/M all outlet dollar sales 12 weeks ended 1/11/11.
# # #