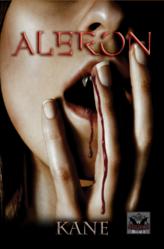 5 Stars! Kane draws you in from the moment your eyes graze the first page!
-Golden Pen
Atlanta, GA (PRWEB) July 13, 2011
Aleron is destined for immortality in the literature world just as the character is immortal in life, as Kane's creativity is beyond ordinary imagination. It is definitely a book you can sink your teeth into. Spanning 18th-19th century Eastern Europe and Egypt, this dark period piece begins with the transformation of a mortal man into the undead by Mynea, second-born of the coven of Vlad. Father of all vampires and the only male of his kind, Vlad has been careful to preserve his power by forbidding his princesses to make another male vampire. Mynea, jealous of her immortal sisters, secretly disobeys Vlad's cardinal rule and selects Egyptian-born Aleron as her victim.
Secrets and lies will come to light as Aleron, struggling with his love for Mynea and his new-found thirst for blood, strives to become more powerful than he could ever have imagined.
"I've written Aleron to appeal to a multi-generational audience," notes Kane. "While today's vampires are very popular with teens and tweens, immortals have always attracted a following among all ages. Historical fact coupled with a dynamic setting draws in the mature crowd. There's plenty of action to intrigue the youth and male audiences, as well as a moving love story to engage female interest.
"Aleron truly has something for everyone."
The Spanish version of Aleron will be available soon!
###