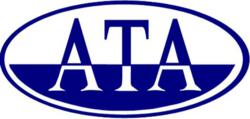 Houston, TX (PRWEB) July 12, 2011
Beaumont Police Officer Bryan Mitchell Hebert, 36, was killed in the line of duty on Friday, July 8, 2011. According to the department, officers were in pursuit of John Nero who was accused of assaulting his mother and grandmother. A high speed chase of Nero was underway when Hebert attempted to retrieve spike strips from his parked vehicle. The department believes Nero intentionally drove his SUV into Hebert's patrol car, striking and killing the officer.
ATA values the services provided by our local police officers and departments and gladly performs vehicle downloads and accident reconstruction services for officer related vehicle fatalities. ATA will be downloading the black boxes of both the patrol vehicle and the suspect's SUV.
ATA Associates offers its thoughts and prayers to the Hebert family and the Beaumont Police Department during this difficult time.
###