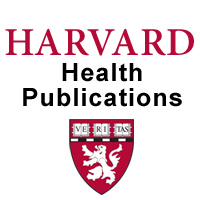 Boston, MA (PRWEB) July 12, 2011
Old age, it can seem so depressing. "I think that is how many younger people view aging," says Dr. Suzanne Salamon, associate chief for geriatric clinical programs at Harvard-affiliated Beth Israel Deaconess Medical Center in Boston. The newest member of the Health Letter's editorial board, Dr. Salamon goes on to explain, "You see people who have trouble walking, so they have their canes or their walkers, and it all looks like such hard work. But surveys have found that there is actually less depression among older people than commonly believed."
Dr. Salamon dispels other common misperceptions on aging in a conversation that appears in the July issue of the Harvard Health Letter. Some excerpts from the conversation appear below.
-- What about preventing falls? Is it really true that you should get rid of throw rugs, for example?
There was a recent study that showed that really might not be true. Although it makes sense, the research shows that the only things that prevent falls are physical therapy and vitamin D.
People also need to keep their bones strong. So how do you do that? We know that vitamin D, 1,000 international units a day, can strengthen bones. We've always believed that calcium, about 1,000 milligrams a day, strengthens bones. There's a bit of controversy now about calcium affecting the heart, but for the time being, that seems to be just from calcium pills. So the best way to get calcium is from calcium-rich food or by drinking milk.
-- What about exercising the brain with, say, crossword puzzles or Sudoku—do you think that helps?
I don't. But I do believe that the brain should be kept active. I think you'll find that people who are naturally energetic, active, interested in life, who like to get together with other people, who like to have conversation—I think all of that does help keep the brain functional.
Being social is also associated with less depression, and depression can make cognitive decline worse.
-- Do you have a philosophy about how to stay healthy as you age?
The philosophy of everybody in this department is that the more you keep active, the better. Whether you exercise on your own, dance to music or videos, go to the senior center and join an exercise class, or walk—it doesn't matter, as long as you are moving.
I think it's also helpful if people stay socially engaged, although some people are more social than others. Typically, that doesn't change in old age.
Read the full-length article: "A Q&A with our new board member"
Also in the July issue:

Deactivating the ICDs of hospice patients
New guidelines for Alzheimer's disease
Factors that affect vitamin D levels
Bypass vs. angioplasty
Oral steroids to treat nasal polyps
The Harvard Health Letter is available from Harvard Health Publications, the publishing division of Harvard Medical School, for $29 per year. Subscribe at http://www.health.harvard.edu/health or by calling 877-649-9457 (toll-free).
Contact:
Harvard Health Publications
Contact: Raquel Schott
Raquel_Schott(at)hms(dot)harvard(dot)edu
617-432-5781
###