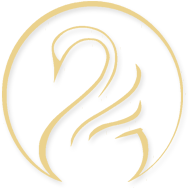 Atlanta, GA (PRWEB) July 12, 2011
According to The American Society for Aesthetic Plastic Surgery (ASAPS), and, http://www.aestheticmedicinenews.com/, in 2011, the economy is expected to improve, and predicted trends indicate similar results for the growth in plastic surgery. Atlanta, as well as metropolitan areas throughout the country will see a sharp increase in the demand for plastic surgery procedures in the coming year. At The Swan Center, while business has not been slow, the staff is preparing for a steady increase in the coming year.
This increase is due largely to the fact that people have not had the money to pursue cosmetic procedures when the economy was suffering. Researchers expect the demand for facelifts and facial rejuvenation surgery to be especially high, but breast procedures tend to rate right alongside those. Some non-surgical procedures, particularly those involving facial rejuvenation will also see growth, but the experts feel that surgery will be the growing trend. People have been putting off procedures because of a lack of funds, and now they are ready.
For those who are considering breast augmentation in Atlanta, The Swan Center is a renowned facility for these procedures in the Atlanta region. At the Center, Dr. Joseph Bauer leads the way as a distinguished plastic surgeon. Atlanta area patients know Dr. Bauer for redefining beauty through his skills as a breast surgeon.
Women who are considering breast augmentation need to first determine if they are good candidates for the procedure. "Breast augmentation is available to most healthy women who want larger or more shapely breasts," stated Dr. Bauer. "The ideal candidate is in good overall health and maintains a healthy weight."
Dr. Bauer is known for his personal approach to breast surgery, treating each patient individually to find the right combination of implant size, shape, type, and location to provide them the natural looking results they want. He also uses gentle surgical techniques to help minimize swelling and shorten recovery time. 
Patients should be prepared for some swelling after breast surgery, even with his gentle hand, and this is normal and will subside. Most patients need at least a week off of work, if not two, for recovery time. They will likely be able to return to their full range of activities within four to six weeks. 
Women considering this procedure should also plan their clothing during the recovery period. Because the chest will be sore, clothes that are easy to slide on and off are idea. A supportive bra with sufficient compression will help aid in preventing swelling. Dr. Bauer will help each patient select the right post-surgery garments to help speed recovery. 
About The Swan Center
The Swan Center has built a name for itself as the premier location for breast augmentation in Atlanta. Patients benefit from the skills of Dr. Bauer and the team as they aim to regain their curves and feel confident in their bodies once again. Procedures are handled in house at the pristine surgery center that offers privacy and excellent care to each patient. To learn more about The Swan Center or to schedule your free initial consultation with Dr. Bauer or one of the other surgeons, visit http://www.swancenteratlanta.com.
# # #