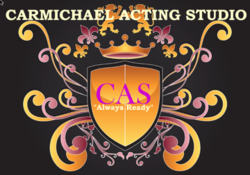 It's unique to study with an acting coach who is currently working in the business. His approach is fresh and gets actors to where they need to be - working! John J. Actor
Calabasas, CA (PRWEB) July 13, 2011
Carmichael Acting Studio offers Kids Acting Summer Camp in Calabasas, to begin July 18 through August 10th, 2011. Kids ranging in age 6-13 are welcome to learn acting skills to build confidence and introduce them to the world of entertainment.
The Carmichael Acting Studio celebrates theater arts, cultural diversity, community building, mentor-ship, imagination and fun!
The kids acting camp is packed with activities including learning acting, singing and dancing; skills all needed for a well rounded actor or actress.
There are still openings for kids to sign up. Register with a buddy and get 10% off on the summer camp. For more information contact Josh at 310-774-6771 or email josh@joshcarmichael.com.
###