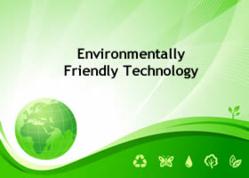 Hillsboro, OR (PRWEB) July 13, 2011
Phoseon Technology presents a live webinar designed to educate and inform participants on optimizing performance of UV curing with UV LED technology. LEDs offer a green, safe, energy efficient technology that is revolutionizing visible light and changing how manufacturers are UV curing.
Webinar details:
UV LED Technology Part 1: Optimizing Cure Performance through Maximum UV Energy
The peak intensity and total energy of a UV LED source in the UV-A region is relatively more important for cure performance than the specific peak wavelength of the UV LED source in the UV-A region (365nm vs. 395nm). In the end energy trumps wavelength in terms of the reaction – at least when the wavelength ranges are relatively close together in the spectrum. Many materials are promoted as requiring 365nm for UV curing based on the peaks emitted by traditional arc lamps. However, in real applications 395nm will almost always win over 365nm not just in performance but in practical implementation.
July 20, 2011
2:00 PM - 3:00 PM EDT
Presenter: Phoseon Technology
Host: RadTech International
Registration is free, but you must sign up to participate:
Online Registration
Target Audience:
1) Those who are involved in the UV curing process for printing, graphic arts, adhesives, electronics, coatings and other commercial applications
2) UV curable materials and formulation professionals interested in the UV LED curing technology
About Phoseon Technology Inc.
Phoseon Technology is a world leader in providing UV LED solutions for commercial and industrial applications. Phoseon's products deliver maximum UV energy, high performance, and real-world reliability for UV LED curing of inks, coatings and adhesives. The Company provides worldwide sales and support capabilities and can be reached at http://www.phoseon.com.
###