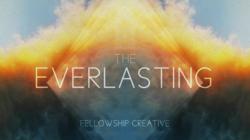 These songs have become anthems for our church, the soundtrack for all the things God is doing in people's lives. We're excited to see these songs put on to an album and brought into your life
Grapevine ,TX (PRWEB) July 14, 2011
In celebration of the release of Fellowship Creative's first full-length original worship album, The Everlasting, Fellowship Church's downtown Dallas campus will host a release party on July 17. The event will start off with a live DJ, food, and drinks, followed by a live performance from Fellowship Creative, who wrote and produced the album.
The event follows the release of the album on iTunes July 12. The Everlasting is the first full-length original worship album released by Fellowship Creative. It is the third release by the ministry, following Closer to the Start, and sophomore album Sons and Daughters. The album will feature popular songs such as Magnify, Light It Up, and the title track The Everlasting. This album is also the first to feature a companion DVD.
"These songs have become anthems for our church, the soundtrack for all the things God is doing in people's lives. We're excited to see these songs put on to an album and brought into your life," stated Derric Bonnot, Fellowship Church's Head Worship Leader.
Fellowship Creative, part of Fellowship Church with Senior Pastor Ed Young, is a place for creative thinkers and artists to build relationships, grow in creativity, and develop resources to build the local Church and expand the Kingdom of God. Fellowship Creative can be connected with on both Twitter and Facebook, and also on their newly launched website, FellowshipCreative.com.

Admission to the release event is free and open to the public
Doors open at 6:00 p.m., event starts at 7:00 p.m.
The Everlasting is available on iTunes July 12, and available at all five of Fellowship Church's campus locations July 9 and 10
About Fellowship Church
Fellowship Church is more than just one dynamic church in six diverse locations. Fellowship Church, led by Pastor Ed Young, is a community of people led by Christ to bring hope, strength, and change to the world. To learn more about Fellowship Church Visit: FellowshipChurch.com, http://www.EdYoungBlog.com or http://www.youtube.com/edyoung
Press Contacts:
Andy Boyd
Fellowship Church
andy.boyd(at)fellowshipchurch(dot)com
972-471-5700
Casey McCann
Fellowship Church
casey.mccann(at)fellowshipchurch(dot)com
972.471.5700
For additional information visit Fellowship Church News Room, or call Fellowship Church (972) 471-5700.
Fellowship Church and the Fellowship Church logo are trademarks of Fellowship Church. Other company and product names may be trademarks of their respective owners.
###