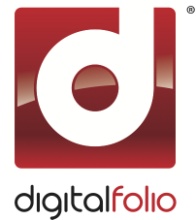 Sites such as Amazon change prices on some products, such as cameras, as often as seven times a day.
Denver, CO (PRWEB) July 13, 2011
Digital Folio, the first multi-channel, real-time shopping platform, today announced it has launched its Intelligent Shopping List capability that allows consumers to see which major retailers offer the products they're looking for at the best price.
When a shopper drags and drops a supported product from the Amazon, BestBuy, Sears, Target, or Walmart website into her Digital Folio sidebar, she now gets real-time updates on which major retailers sell that exact item at what price! Supported product categories include appliances such as refrigerators, washers and dryers, and microwaves as well as electronics such as digital cameras.
CNET recently quoted Brian Hoskins, director of Business Development for Mobile and Wireless Startups on Microsoft's Emerging Business Team, as saying the instant price comparison capabilities offered by Digital Folio are of great interest to consumers "since sites such as Amazon change prices on some products, such as cameras, as often as seven times a day."
According to Patrick Carter, President of Digital Folio, the new Intelligent Shopping List feature makes it even easier for Digital Folio users to compare prices across five of the biggest retailers. "Our separate Price Compare feature remains a terrific resource for fast run-downs of prices every time a shopper visits a product listing page for cameras, for example, on BestBuy and wants to know which of those dozens of cameras are sold by other retailers at what price."
Carter added that the beauty of Digital Folio's new Intelligent Shopping List feature is its ability to show the shopper who knows what she wants and saves it in the Digital Folio sidebar the current price at which that particular product is sold on the Amazon, Walmart, Sears, BestBuy, and Target sites.
"Now more than ever with Intelligent Shopping Lists," Carter said, "Digital Folio IS Power Shopping Perfected."
About Digital Folio
Established in 2002, Digital Folio is a Denver-based customer experience innovation firm focused on leveraging new domain technology and a strong customer perspective to dramatically improve the shopping experience for consumers and retailers alike. Digital Folio, a cloud-based shopping tool powered by Microsoft Azure, offers the first seamless, multi-channel retail shopping experience that allows consumers to shop the entire web at home on a computer, anywhere on a mobile phone, or in-store on an interactive display. As the industry's first "always with you" shopping resource, Digital Folio allows consumers to compare products and prices and receive dynamic money-saving offers from retailers—all based on their own shopping behavior and in real-time. For more information, visit http://www.digitialfolio.com.
All product and company names herein may be trademarks of their registered owners.
###