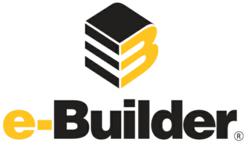 Feedback from the architects and contractors has been very positive, since they're telling us it's an easy product to use vs. fumbling around with other systems
Ft. Lauderdale, FL (PRWEB) July 13, 2011
e-Builder, the leading provider of integrated capital program and project management software announced today that the Houston Community College, has selected e-Builder Enterprise capital project management software. e-Builder's integrated cost management and process automation capabilities will help the Houston Community College team standardize project information management and construction processes. The software will also provide visibility into the college's overall capital program health and identify potential snags in time to take corrective action.
The Award-Winning e-Builder Enterprise will help Houston Community College's Construction Management and Facilities Management Team standardize the way project managers execute a broad set of processes, including: contract approvals, change orders, and submittals. The team has already reduced the time it takes to process payment applications by 2 weeks. The initial implementation will leverage e-Builder's Forms, Processes, Documents, Bidding, Cost, Schedule, and Reports modules. E-Builder is eliminating the need to have a resource dedicated to manually compile information from multiple spreadsheets.
The team wanted to take a proactive approach in identifying ways to improve productivity, and allow project managers to avoid time constraints created by trying to access documents and project information from multiple places. "In the past project managers relied on Word Documents and Excel spreadsheets" said Glenn Jarrett, Project Manager. "It was difficult to track the status of multiple projects outside of the weekly meetings. Half the meeting time was wasted rehashing items that had occurred in the past." e-Builder has enabled transparency for the owner, architects, and contractors so that they can access the information they need in real time.
One of the reasons the team selected e-Builder was the system's ease of use. "Feedback from the architects and contractors has been very positive, since they're telling us it's an easy product to use vs. fumbling around with other systems" added Jarrett.
About Houston Community College
Reaching all of Houston through its many branch campuses, HCCS is the fourth- largest community college system in the United States with over 55,000 students. The Houston Community College District was created under the governance of the Houston Independent School District (HISD) as the result of a public referendum in 1971. Since its opening, over 1.8 million students have improved their lives through education and training obtained from Houston Community College. An open‐admission public institution, HCC awards associate degrees and certificates in academic studies and career and technology programs, providing academic courses for transfer to four‐year institutions, terminal degrees and certificates in more than 70 fields of work, as well as continuing education and corporate training, lifelong learning and enrichment programs, and the largest adult education program in Texas. By Fall 2010, HCC had over 74,000 students enrolled, and consisted of 66 separate physical facilities with a service area of 623 square miles. For more information visit http://www.hccs.edu.
About e-Builder
e-Builder is the leading provider of fully integrated capital program and project management software for top facility owners and companies that act on their behalf. The company's flagship product, e-Builder Enterprise, improves capital project execution resulting in increased productivity and quality, reduced cost, and faster project delivery. Since 1995, e-Builder's technology leadership and construction industry focus has provided thousands of global companies, government agencies, and healthcare and educational institutions managing billions of dollars in capital programs with solutions to improve the plan, build and operate lifecycle. The company is privately held and headquartered in Fort Lauderdale, Florida. For more information, visit http://www.e-Builder.net.
###