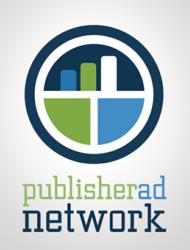 "A fixed CPM approach creates a win-win scenario for publishers and advertisers," said Patrick Hare
Phoenix, AZ (PRWEB) July 20, 2011
Publisher Ad Network (PAN) — a fast-growing, global online advertising network — has unveiled a low-risk, fixed-rate model for publishers. Unlike advertising networks that offer revenue share and other variable rate solutions, PAN allows Web publishers to collect a fixed rate based on the amount of traffic to their site.
Online publishers who collect revenue based on a cost per thousand impressions (CPM) model have a major challenge in monetizing traffic and lining up advertisers. The current trend with most ad networks is to pay a variable rate based on the number of clicks or number of conversions an ad placement gets. This leads to an unpredictable monthly payout.
PAN locks in a CPM rate for a publisher's entire inventory, stabilizing expected profits. This protects the publisher from rate variability and allows total returns to be projected. It is an important part of the company's commitment to lowering publisher risk.
"A fixed CPM approach creates a win-win scenario for publishers and advertisers," said Patrick Hare, senior optimization manager at PublisherAdNetwork.com. "For publishers, we take the risk of unfilled inventory out of the equation. At the same time, advertisers can lock in exposure without having to constantly bid on ad placements."
PAN's intelligent approach creates a revenue model for site publishers, which aims to maximize the profitability of their Web presence.
Visit http://www.publisheradnetwork.com for more information and to get started.
###