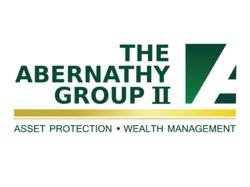 This Multi-Family Office will allow physicians' families to share in the profitability of the firm in the future, which effectively lowers their cost for unbiased, professional financial counseling
New York, NY (PRWEB) July 13, 2011
For centuries, only the ultra high-net-worth elite like the Rothschilds, Rockefellers and Vanderbilts could afford to have their family's assets privately managed by professional investors, attorneys, and accountants, who did not profit from fees charged or products sold to them. These elite families formed small groups and built private offices which integrated all categories of financial and business experts, provided access to investment opportunities unavailable to most investors, and maintained the privacy and confidentially these families fiercely valued. Unfortunately, for those with less than $500 million in capital, the cost of such a structure was just not practical.
Now, for the first time, medical doctors with as little as $5 Million have joined to create a private, Multi-Family Office providing financial counseling from proven, professional investors, free from the conflicts of interest and biased advice of salespeople in the financial services industry, at a fraction of the traditional cost.
"This Multi-Family Office will allow physicians' families to share in the profitability of the firm in the future, which effectively lowers their cost for unbiased, professional financial counseling," says The Abernathy Group II Advisory Board Member, Dinesh Shukla M.D., a Clinical Neurologist and Director of the Primary Stroke Center in Port Jefferson, NY.
The Abernathy Group II (TAG II), one of the oldest investment firms in the nation devoted to the medical profession, announced the launch of a new Specialty Multi-Family Office for high-net worth doctors, The Abernathy Group II Physician Family Office (PFO), on June 20, 2011. This Physician Family Office is governed by an Advisory Board of thought-leading physicians and managed by proven investment professionals with audited track records. The effort plans to ensure the medical profession has access to top-notch investment managers normally unavailable to investors, while avoiding the high fees and commissions typically associated with the financial services industry.
A Multi-Family Office is a professional entity designed to manage the investments, business affairs, and Trusts across multiple generations for high-net-worth families confidentially. The Abernathy Group II is one of the most highly regarded and highly rated professional investment firms in the United States and its owners, Steven Abernathy and Brian Luster, have been advising medical doctors and their families since 1983. The firm has received 16 number one rankings in various categories from Nelson Information's World's Best Money Managers and two "Best" rankings from Barron's since 1993. This is the first Multi-Family Office governed by physicians where physicians share in profits of the Physician Family Office by receiving yearly dividends.
The two principals of The Abernathy Group II Physician Family Office, award-winning investors, Steven Abernathy and his partner, Brian Luster, will provide the capital, as needed, to fund operations and build the business.
"Steven [Abernathy] and I are personally funding the Physician Family Office as a testament of our commitment to the physician community. This funding creates what we believe to be the first, true, Multi-Family Office designed to handle the unique financial needs of thought-leading physicians. Our goal is to give medical doctors access to the best financial minds, and professional investors available, at cost, for dedicating their lives to science which has greatly increased our life-expectancy," says Brian Luster.
Steven Abernathy added, "It is time the community of physicians devoting their lives to our welfare had access to financial experts so they can continue to focus on what they do best, while ensuring their assets are as well cared for as we are, under their care."
About The Abernathy Group II
The Abernathy Group II is a Registered Investment Advisor (RIA) and is one of the oldest investment firms in the nation devoted to the medical profession. The Abernathy Group was established in 1991. Its corporate headquarters are in New York City. For more information, visit http://www.abbygroup.com or call Mary Reilly at 212-293-3462.
# # #