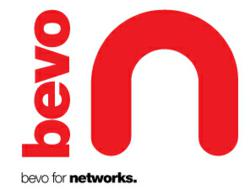 We are excited to have people see the direction Bevo Media is taking. This is the first step of a huge expansion plan that has been in the works since we have launched.
San Diego, CA (PRWEB) July 14, 2011
Bevo Media has just launched their new platform; Bevo for Networks. Bevo for Networks is the affiliate industry's first interface made exclusively for affiliate networks to grow and manage their businesses.
The Bevo for Networks Interface has all new features that are specifically designed for affiliate networks, including:

Buzz Control - Designed to help affiliate networks manage their reputations online. Networks are able to see what is being said about them across all of the industry forums and various social media sites. From the Bevo for Networks Interface, users can jump right to posts/mentions and address any questions or concerns that people across the affiliate marketing industry might have about their network.
Central Offer Brokering Tool - Designed to make offer brokering easier than ever. Networks are able to broker offers amongst each other regardless of their tracking platform. Bevo Partnered Networks simply click 'Import' on any offer they see listed and they are instantly able to broker the offer to their affiliates.
Affiliate Recruiting - Bevo Partnered Networks are able to browse Bevo Media Users that have opted in to the 'Bevo Performance Connector'. Networks are able to screen and recruit affiliates based on the affiliate's experience level, verticals targeted, and promotion methods used. Networks can also request specific types of affiliates.
Blacklists - Bevo has created a searchable database for networks to browse deadbeat advertisers and fraudulent publishers. In an interactive message board, networks are able to post inquiries about advertisers, share their stories and search specific companies to research the public opinion.
The Bevo Networks Interface is the first of its kind in the internet marketing industry. Currently, there is no management platform designed exclusively for affiliate networks, let alone the capability to bring these vast resources to networks.
To learn more about the Bevo Networks Interface, please visit http://networks.bevomedia.com
For questions regarding network relationships with Bevo Media, please email networks(at)bevomedia(dot)com
###