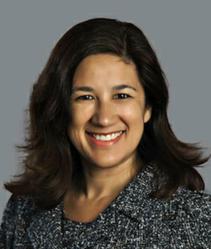 "We are excited to have found the balance we crave, while getting back to what we love about the law..."
Milwaukee, WI (PRWEB) July 13, 2011
ESI Attorneys announces the addition of new Partner, Cristina Hernandez. Hernandez, a double Harvard graduate and the Hispanic National Bar Association's Latina Attorney of the Year in 2009, joins the firm from Quarles & Brady LLP, an Am Law 200 firm based in Milwaukee, Wisconsin.
At Quarles & Brady LLP, she was a Partner in the commercial litigation group. For the past 10 years, she worked with clients as lead defense counsel in federal and state securities class actions, securities and anti-trust investigations, and pre- and post-merger disputes.
Prior to Quarles, Cristina was an associate with Mintz, Levin, Cohn, Ferris, Glovsky & Popeo, P.C. in Boston, where her practice focused on white-collar criminal law.
Hernandez will join forces with ESI Attorneys founder and former Quarles & Brady colleague Kelly Twigger, who started the firm in 2009 after seeing a need in the market to help corporate counsel lower the cost of litigation through better-managed electronic information.
With her addition, ESI Attorneys is now able to offer its clients expertise in identifying regulatory risks for compliance and negotiating with regulatory agencies including the DOJ and SEC on the production of electronically stored information (ESI).
Twigger had initially started an e-discovery practice within Quarles & Brady after recognizing needless costs corporate clients were expending when trying to easily organize and access data needed as a result of a legal action. Hernandez worked closely with her as she built the practice.
ESI Attorneys is now helping Fortune 500 corporations systematize and optimize how they organize, store and use data that become critical after a company finds itself as a party to litigation, a government investigation or having to respond to a subpoena.
Hernandez extends the trend of women leaving "Big Law" for entrepreneurship. Women in Big Law – particularly those with children, as both Hernandez and Twigger have – require added flexibility in their work schedules that large law firms accommodate, but don't often reward.
Indeed, according to a 2010 study by Yale Women in Law, a mere 17% of equity partners are women.
"I am thrilled to have Cristina on board. She is a perfect fit with ESI's core values and brings a very complimentary set of skills to the firm with her background in securities and anti-trust litigation and compliance," said Twigger. "We are both excited to have found the balance we crave, while getting back to what we love about the law and working with our clients to help grow their businesses."
About ESI Attorneys
ESI Attorneys is a boutique e-discovery firm focused solely on the issues surrounding the production of ESI in litigation, including helping clients prepare for and wade through e-discovery issues.
If you'd like more information about this topic, or to schedule an interview with Cristina Hernandez, please call Paul Trout at (773) 968-3422 or e-mail Paul at paul(at)paultrout(dot)com
###