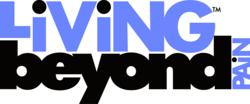 (PRWEB) July 14, 2011
Aventine Co. announced today the kickoff of Living Beyond Pain, with an invitation to participate in this multimedia showcase designed to illustrate the challenge of, and response to, the increasingly prevalent issue of chronic pain. The Living Beyond Pain Gallery will present creative expressions of prevailing —real-life stories of coping, managing, and moving beyond pain. A variety of media formats can be submitted: art (illustration or graphics), video, music, personal narratives, and poetry. Prizes will be awarded in 2012 for selected contributions, which will also be prominently featured at PAINWeek 2011, the National Conference on Pain for Frontline Practitioners, convening at The Cosmopolitan of Las Vegas on September 7. It will also be an element of a new program expressly designed for people with chronic pain and those who care for them: Life Beyond Pain.
Chronic pain is the most common reason for Americans seeking healthcare today, and the field of pain management is the focus of unprecedented attention.
Commenting on the launch of Living Beyond Pain, Debra Weiner, Managing Partner of Aventine Co. said, "We are extremely excited to be introducing this opportunity for people with chronic pain to share their experience in a creative and affirmative environment. Despite pain, life goes forward, and these expressions of living beyond pain can be positive and inspirational. We look forward to welcoming different perspectives and sharing them in the Gallery."
Patients with pain and their caregivers are invited to participate, and healthcare providers are encouraged to share this opportunity with their patients. To submit a contribution to Living Beyond Pain, visit http://www.LifeBeyondPain.org.
About Aventine Co.:
Aventine Co. is unique in the world of medical communications, with a singular focus on pain management education. In 2007, Aventine launched the PAINWeek National Conference on Pain for Frontline Practitioners, the first of its kind, targeting clinicians with an interest in pain management. This year, the PAINWeek national conference will welcome over 1500 healthcare professionals seeking to improve their assessment, diagnosis, and treatment of acute and chronic pain. Aventine also produces PAINWeekEnd, a program of regional conferences for healthcare providers and is the management company for the American Society of Pain Educators (ASPE), a 501(c)(3) organization.
Copyright © 2010, Aventine Co. PAINWeek, the PAINWeek logo, "The National Conference on Pain for Frontline Practitioners",PAINWeekEnd, Life Beyond Pain, and Living Beyond Pain are trademarks of Aventine Co. All other trademarks are the property of respective owners. All rights reserved.
###