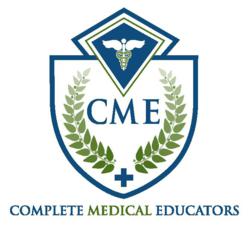 We offer several courses geared for parents at a time convenient for them and their busy schedules.
Denver, CO (PRWEB) July 14, 2011
Many parents spend countless hours preparing and researching the best ways to raise their children. It all starts before they are even born with researching the best car seat and reading a multitude of books on healthy sleeping habits, the most nutritious formula and baby food, and baby proofing the house. It continues with joining mommy and me groups to communicate with other parents how to encourage good learning habits and when to discipline. Even more hours are spent trying to get your children into the best schools. However, very few parents take the small amount of time to learn how to handle an emergency. Most parents will call their pediatrician, call 911 immediately, or go directly to the emergency room. With most emergencies, treatment can begin at home with proper First Aid and CPR training.
For instance, according to Complete Medical Educators, Inc.'s Physician Advisor, Carl Bonnett, M.D., "Children frequently fall and injure an extremity while playing. Parents faced with a screaming child holding an injured extremity often ask themselves "is it broken or are they just being dramatic?" A quick screening that parents can do is to compare the injured extremity to the other side. If there is an obvious difference on visual inspection then an ER visit is in order. If there is no difference then usually a brief period of observation (~30 minutes) can be tried. Help the child inside to elevate the extremity and place an ice pack on the area for 15 minutes or so. If there is a significant improvement and the child is able to regain near-normal function then usually a 24 hour observation period is appropriate. If there is any concern regarding the child's ability to function, a quick x-ray in the ER is easy to do. The radiation dose from a plain x-ray is relatively minimal compared to a CT."
This is only one example of what parents can learn from an in depth First Aid and CPR course at Complete Medical Educators, Inc. According to Allisa Bell, "We offer several courses geared for parents at a time convenient for them and their busy schedules." So, when you are trying to think of the next best thing to get for your own child or maybe the family expecting a child, give them the gift of health and safety; become trained in First Aid and CPR.
For more information on Complete Medical Educators, Inc. and the courses they offer, please go to http://www.completemedicaleducators.com.
###