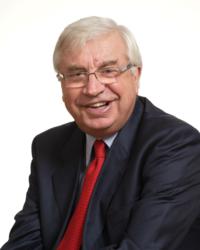 Shedden has worked in the field of executive education for 20 years. Most recently, he has directed the Centre for Customised Executive Development at Cranfield School of Management in the United Kingdom.
Boston, MA (PRWEB) July 14, 2011
The International University Consortium for Executive Education (UNICON), a member organization of the executive education operations of leading business schools around the world, announced its new board leaders during a member workshop, "Educating Intelligent Organizations," at the Massachusetts Institute of Technology Sloan School of Management on July 14-15, 2011. UNICON is governed by an elected board of directors – including a chair, vice chair and 10 additional board members, all executive education leaders from leading business schools.
Bill Shedden, director of the Centre for Customised Executive Development at Cranfield School of Management in the United Kingdom, now is chair of the UNICON board. He replaces outgoing UNICON chair Pat Cataldo, who serves as managing director of executive development at the University of North Carolina, Chapel Hill. Shedden has worked in the field of executive development for 20 years. Since joining Cranfield in 2002 he has directed the rapid expansion and internationalisation of the school's customised development activities and spearheaded significant innovations in services and delivery methods. He previously was director of executive education at Ashridge Business School, and also has taught in the MBA programmes at the Universities of Warwick and Aston.
Melanie Weaver Barnett, chief executive education officer of the Stephen M. Ross School of Business Executive Education Center at the University of Michigan, Ann Arbor, now is UNICON's vice chair. She will chair the finance committee and continue to co-chair the communications committee. She was appointed to the Ross School of Business chief executive position following a national search in 2008. In her time as executive director, as well as in her previous capacity as director, Barnett managed high-profile accounts, developed strategy, created a new outreach department, and increased the number and depth of corporate client relationships. Under her direction, customized executive programs at Ross grew more than 40 percent.
Carlos Arruda, director of international relations at Fundacao, Dom Cabral (Brazil) who served as UNICON chair in 2009-10, officially concluded his board service as past chair in July. Outgoing 2010-11 chair Pat Cataldo has assumed Arruda's role as immediate past chair.
"Carlos and Pat both deserve tremendous credit for advancing the strategic goal of establishing UNICON as 'the voice' for executive education and for providing strong leadership," said Bill Scheurer, UNICON executive director. "Under their capable direction, membership has increased significantly during the past two years and UNICON has made important gains in our use of web-based communications and traditional media channels. UNICON today is the definitive resource for the executive education industry around the world."
Other board changes include the addition of two new members, Larry Murphy and Cathy Shea. Murphy is the managing director of executive education custom programs at Harvard Business School and will join the communications committee. Shea, associate dean of client services for Babson Executive Education (BEE), has served on UNICON's membership committee since 2008 and now joins the benchmarking committee. Board members serve six-year terms, including service on one of its seven committees: benchmarking, board continuity, communications, conference support, finance, membership and research.
About UNICON
Founded in 1972 as an association of executive education program directors, UNICON has evolved from an informal common-interest group into an incorporated non-profit consortium committed to advancing the field of university- and business school-sponsored executive education. Membership is composed of nearly 100 educational institutions from the Americas, Europe, Asia and Africa.
UNICON is committed to the principle that academically based executive education provides a combination of thought-leadership at the highest levels of rigor, masterful learning environments and practical application that cannot be replicated by non-academic providers.
The organization sponsors and conducts research studies that bring to the forefront this unique value of business-school-based executive education. It also provides industry/operational knowledge and networking opportunities for members through conferences, workshops, research, benchmarking, website, newsletters, job postings, discussion boards and forums and other activities.
###