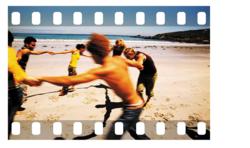 London, UK (PRWEB UK) 16 July 2011
Youth specialist STA Travel has seen a boom in sales for Asia and North America this summer as students squeeze in a mini gap trip.
With university applications at a record high as students attempt to get a place before the introduction of tuition fees of up to £9000 per year from 2012, the gap year market has been polarised into two groups: those who are waiting for A-level results before booking travel, and those who are booking now for a mini-gap year of several weeks rather than months.
Asia and North America are the most popular destinations among those opting for a 'mini gap' with sales up 28 per cent and 17 per cent respectively for the summer months compared to the same period last year for STA Travel.
Group managing director John Constable said: "Recent reports have suggested that more than 700,000 applications have been received for just under 480,000 university places, meaning that there will be 220,000 students wondering what on earth to do next.
"We are expecting a higher than usual number of late bookers for gap year travel this year once the A-level and Highers results are released. We will have all our branch staff and call centre staff ready to advise them on the very best way to plan their travels. We've got lots of exciting trips all over the world, from an adventure tour for just a few weeks or a round-the-world trip for a year."
Asia and North America are seeing a surge in popularity for those going away for a few weeks or a month or two this summer thanks to the wide availability of direct flights, according to STA Travel.
"Asia is our fastest growing area in terms of sales," said Constable. "The myriad of travel options from a city such as Bangkok is very enticing to our customers. It's a great starting place for a trip, however others such as Beijing, Singapore, Delhi and Hong Kong are seeing high double-figure growth against this time last year as secondary hub cities from which to explore countries including China, Vietnam, Laos, Cambodia, India and Thailand."
EXCLUSIVE FARES WITH VIRGIN ATLANTIC
STA Travel has recently signed a partnership with Virgin Atlantic meaning it has access to exclusive youth and student fares. Prices start from £375 for a return flight from Heathrow to New York for students or the under-26s, from £459 for return from Heathrow to Los Angeles, and from £465 for return from Heathrow to Miami.
Constable added: "New York is consistently one of our most popular destinations however we are seeing increased interest in the West Coast for this summer with San Francisco, Los Angeles and San Diego all seeing significant growth. Plus party cities Miami and Las Vegas are doing well as students want to go and let off steam post-exams.
"Miami is renowned for its clubs and of being at the heart of the dance music world, plus it's an excellent gateway to South America, one of the most poplar places for gappers."
GAPPERS GIVE BACK
It's not all about parties and and relaxing as gap trips are becoming more structured than ever before, with today's young people wanting to take part in volunteering projects for a week or two of their trip - even if they are only away for a month or two.
Constable said: "We are seeing young people really focus on planning their gap year into pretty great detail. They want to know where to go and when to see a place at it's best, or for a particular event of festival for example, or for a conservation or volunteering project."
STA Travel's most popular projects include two weeks working with elephants at a rescue centre north of Chiang Mai in Thailand, which includes local conservation projects too; three-weeks volunteering with underprivileged children in the favelas of Rio de Janeiro; and two weeks working alongside an experienced orangutan conservation team in the heart of Borneo.
Constable added: "Planning your gap trip, whether it's for a year or six weeks or six months is crucial, especially for students who are looking to get a place at university or to impress future employers. Taking part in these sorts of projects is a valuable addition to a CV, there is more than just good grades to consider when it comes to impressing a university entrance board or employer - travelling broadens your mind and your horizons in more ways than one."
STA Travel's experts can offer advice with everything to do with a gap trip from working holiday visas in Australia, to jobs while travelling, to tax rebates on return to the UK, to Multiflex passes which allow changes to planned itinerary mid-trip.
BEST SELLING TOURS:
USA: 22-day Roadtrip America tour from New York to San Francisco (or vice versa) starts from £1410, which includes all tour accommodation and transport, selected meals and sightseeing. Price does not include international flights. Highlights: Washington DC, Nashville, Memphis, New Orleans, the Grand Canyon, Las Vegas, Yosemite National Park. To book go to statravel.co.uk or call 0871 230 8552.
ASIA: 30-day Indochina Discovery tour round-trip from Bangkok taking in Cambodia, Laos and Vietnam. Prices start from £1499, which includes all tour accommodation and transport, selected meals and sightseeing. Price does not include international flights. Highlights: Angkor Wat, Halong Bay and Luang Praberg. To book go to statravel.co.uk or call 0871 230 8552.
###