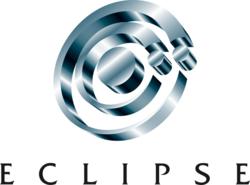 In the first eleven days of this new financial year (2011/12) we have already signed up 6 new client firms, one of them being a six-figure contract.
(PRWEB UK) 14 July 2011
The firm's previous best results came in 2009/10, when the audited turnover figure stood at £6.6million. The financial year 2010/11, which ended on 30th June, saw Eclipse announce a revenue increase of 21% to a record high of £8million.
Highlights from the 2010/11 period include:

Record performance in terms of new client wins - 104 across all sectors, not including existing client upgrades and extensions
More than 3,000 Proclaim end-user licence sales, bringing the total Proclaim Case Management user figure to over 14,000
A management restructure to expand the Eclipse board to 5 members, maximising responsiveness to client needs and technological developments
The total staff number exceeding 100 (as of 11th July 2011, Eclipse employs 105 staff)
Eclipse's founder and Chief Software Architect, Steve Ough, comments on the firm's performance:
"In the first eleven days of this new financial year (2011/12) we have already signed up 6 new client firms, one of them being a six-figure contract. In my opinion, this relays an extremely powerful message - that the fantastic results just announced for 2010/11 are a springboard for further growth and success. We are not resting on our laurels. We are expanding right across the board - in our development, support, and relationship management functions - and we will strive to continue giving law firms what they need. Robust, scalable, flexible, future-proof solutions that provide real value and real bottom-line benefits."
###