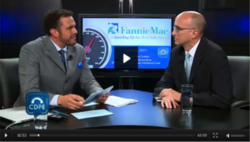 Austin, Texas (PRWEB) July 15, 2011
In an unprecedented program, one of the nation's largest mortgage investors is reaching around its servicers and engaging with Realtors directly in an effort to get more short sales closed.
Traditionally, investors are neither seen nor heard in the short sale transaction. Through Fannie Mae's new Short Sale Assistance Desk, a direct connection between the investor and the Real Estate Agent is created, short-cutting the time involved in getting transaction approved.
This exciting broadcast includes:

How agents can access the short sale assistance desk through their local MLS.
How to get the short sale assistance desk for your MLS if you don't have it yet.
Understanding the 4 triggers that allow you to contact the Short Sale Assistance Desk for resolution.
The amazing time commitments and deadlines that Fannie has committed its servicers to keeping.
Clarification on the goal of the entire Fannie Mae organization as to exactly how many foreclosures they want to have.
Fannie joins other major organizations like Bank of America and the US Treasury who have appeared with host Alex Charfen on the Charfen Institute National Broadcast Network to make major announcements to the Real Estate Industry. No other organization in the real estate industry equals the Charfen Institute's number of live broadcasts or the quality of their content.
To view a free recording of "REAL ESTATE INDUSTRY BROADCAST – Speeding Up the Short Sale Process with Fannie Mae", visit: http://www.cdpelive.com/110623-fannie-mae/.
About the Charfen Institute
The Charfen Institute is the premier training events company in the real estate industry, hosting more than 300 events each year. The Institute confers two major designations: the Certified Distressed Property Expert® (CDPE) Designation, and the Certified Investor Agent Specialist™ (CIAS) Designation. The CDPE Designation provides agents with the tools and knowledge to handle distressed properties, including short sales, and an understanding of deeds-in-lieu, mortgage modifications, forbearance, refinances, reinstatements, government programs and other options. The CIAS Designation offers agents a strong understanding of real estate investment and how to properly address the needs of the investors, helping build long-term wealth through real estate.
About the CDPE Designation
The CDPE Designation provides real estate industry professionals with detailed information on how to engage with and assist homeowners in distress, specifically through short sales. The CDPE Designation has been endorsed by: CENTURY 21; Keller Williams; Leading Real Estate Companies of the World; RE/MAX, LLC; and other major U.S. brokerages, as well as industry institutions such as: the National REO Brokers Association (NRBA); the Asian Real Estate Association of America (AREAA); the National Association of Hispanic Real Estate Professionals (NAHREP); and STAR POWER® Systems.
For more information about the Charfen Institute and the CDPE Designation, visit http://www.cdpe.com.
###