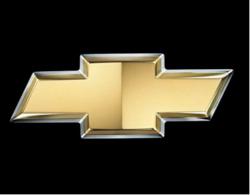 San Antonio, TX (PRWEB) July 15, 2011
Tom Benson Chevy- the premier Chevy dealer in San Antonio is very happy to announce that Chevrolet's total sales are expected to increase 15 percent in the first half of 2011. The increase in total sales is a direct result of Chevy's quality passenger car sales that are currently approaching their highest percentage of Chevrolet sales in 20 years.
The Chevy brand's car sales are expected to be up 23 percent this year during the first half. Truck, SUVs and crossover vehicle sales are expected to top 9 percent over the first half of 2010.
Chevy cars have outsold the combined sales of trucks, crossovers and utilities in April, May and June of 2011. The sales are expected to represent 47 percent of the total brand sales for the first half of June 2011. These are significant statistics because cars have not led Chevrolet's sales for three consecutive months since May, June and July of 1991.
The successful growth of Chevy's sales can be attributed to the new 2011 Chevrolet Cruze. The Cruze was a top 10 best selling vehicle in the industry in May, and was also the best selling compact car.
Tom Benson Chevy sells a large selection of new Chevy vehicles in San Antonio. They sell used cars in San Antonio as well.
###