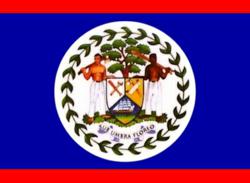 The excitement is already building as our twin birthdays approach in September, and we're looking forward to having our guests take part.
(PRWEB) July 13, 2011
Two big birthdays will be celebrated in the Caribbean/Central American region this year as Belize and its first eco-resort, The Lodge at Chaa Creek, both turn 30.
Chaa Creek, which had previously been a small family farm, first opened its doors to paying customers the same year that Belize, the former British Honduras, gained independence from Great Britain in 1981, and the celebration of these two milestones is turning into a major party.
Mick and Lucy Fleming first came to Belize in the 1970s when it was so far off the beaten track as to be virtually unknown. Little did they imagine that the small farm they resurrected on the banks of the quiet Macal River would become one of Belize's biggest and most well respected eco-resorts.
In recognition of Chaa Creek's and Belize's unique beginnings and growth, guests will be encouraged to join in the celebratory mood throughout the year, and especially during the month of September, which marks the anniversary of the battle of St George's Caye and Belizean Independence Day.
"The excitement is already building as our twin birthdays approach in September, and we're looking forward to having our guests take part. After all, it is the overseas travellers who put us and indeed Belize on the map, so it's only fitting they join the party," Chaa Creek GM Lucy Fleming said.
Ms Fleming said that preparations are still being finalised, but there will be a number of special events and promotions on offer in the months leading up to the September 21 nationwide celebrations and throughout the rest of the year.
"The month of September will be chock-a-block with specials and events to coincide with the national celebrations, and in true Chaa Creek style we'll be looking to begin early and keep our own party going in a way to do justice to turning 30. We're also keen to thank those who made all this possible, our valued guests, so managers and staff are all in party planning mode right now, and there're lots of ideas flying around. Stay tuned to our web and blog sites," Ms Fleming said.
While specifics are still being finalised, Ms Fleming said there will be an emphasis on interaction between visitors and resort staff. For example, a bi-weekly Family and Friends Dinner will give guests the opportunity to dine with the Fleming family, ask questions and get a unique perspective on their journey from 1970s world travellers to farmers, environmental activists and eco-resort owners. "We picture it sort of like dinner at the captain's table on ships, and are really looking forward some lively and entertaining meals with our guests," she said, adding that interested visitors will be able to put their names into a lottery type draw upon registration to secure a seat at the table.
Other birthday initiatives involve special tours of the 365 acre private nature reserve and Maya sites, educational talks, environmental awareness activities and a new display detailing the history of Chaa Creek from ancient Maya days to the present.
For more information about the Belize Birthday Bash, contact the property at 877-709-8708, reservations(at)chaacreek(dot)com or visit the web site at http://www.chaacreek.com.
###