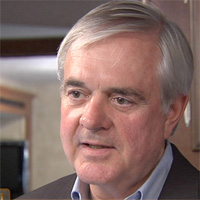 We have already hired over 200 new employees and we
have plans to hire 1,000 more over the next couple of years.
Riverside, CA (PRWEB) July 14, 2011
Southern California CEO's Katey Darling spoke with Tom Freeman, the Commissioner of the Riverside County Office of Foreign Trade. Mr. Williams stated that during Chinese President Hu Jintao's January visit, MVP RV, Inc. was able to pen a deal that already has started to have an impact on the region's unemployment rate. Along with this deal MVP RV, Inc. has partnered with the China-based Winston Battery Ltd. who made a $310 million capital injection into the company, for the development of all electric recreation vehicles and charging systems.
Brad Williams went on to say that MVP RV, Inc. has already created over 200 new jobs at their facility alone, and that their suppliers have also started hiring new employees just to keep up with the demand. He stated that some of these suppliers are increasing their staff by as much as 20%. These well-paying jobs also include over 500 nationwide vendors and distributors of which over 100 are local to the Southern California Region.
Williams points to the support of Tom Freeman and the Riverside County EDA as invaluable resources who gave him key contacts to help make the foreign deal possible. He hopes this will be the first of many foreign trade deals.
Established in March of 2009, the Riverside County Office of Foreign Trade has already made a definite contribution to the local business community. Rob Fields, the Executive Director of the County's Economic Development Agency stated that, " The county's goal along with creating the Office of Foreign Trade was to create a 'FAST TRACK' program to assist companies wanting to move to this region in an effort to deal with the current high unemployment rates being felt in the Inland Southern California region." More info here...
# # #