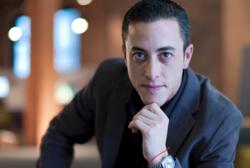 My Name is Ryan Beale and I lost my brother on December 24th, 2009 to suicide and I'm determined to do my part to prevent these tragedies for others"
Southfield, MI (PRWEB) July 14, 2011
Chattertree is seeking to Launch Pure Mental Graffiti. A series of live events dedicated to fighting Stigma. Chattertree's goal is to launch seven events with the final event being a fundraiser to launch the initiative nationally. Pure Mental Graffiti is about using open creativity to help educate audiences about the inherent value and critical importance of communication.
Pure Mental Graffiti events will create an experiential venue that will educate audiences using creative methods to entertain and engage audience members. These events will ultimately build a greater awareness around the ripple affects on individuals and families of life events with the goal to break negative cycles. Pure Mental Graffiti will confront stigma, mental health, war, addiction, bullying, suicide and more. Pepsi's Refresh Project gives grants to ideas that that can refresh the world.
"My name is Ryan Beale and I lost my brother to suicide. I believe in my heart that these events would have given him and our family a better fighting chance of saving him. We are at the front lines of a war on saving minds and with all of our military service men and women coming home, we all need to do what we can to confront this reality. We encourage the public to vote."-Expresses founder Beale with a sincere and confident passion.
Every vote builds awareness and If Chattertree places in the top ten on July 31st, a very large step towards awareness, healing and helping each other in this battle will have been made.
The Public Can Vote on Chattertree's Page on the Pepsi Refresh Project (Using yellow Pepsi bottle caps, also known as "Power Votes" will help to make your vote worth any where from 5 -100 votes).
Everyone needs to do their part to make room for people to open up. Help in the fight. Start with a simple vote towards awareness here.
About Chattertree
Chattertree is a company that builds applications and initiatives in which empower the family and the individual.
Contact Chattertree, LLC
Ryan Beale, CEO/Founder
press(at)chattertree(dot)com
http://www.chattertree.com
http://www.purementalgraffiti.org
http://www.refresheverything.com/chattertree
###