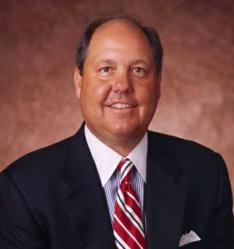 Our partners can count on Konica Minolta to deliver innovative, market-leading solutions to help grow their business in 2011 and beyond. - Rick Taylor, Konica Minolta
Ramsey, NJ (PRWEB) July 13, 2011
Konica Minolta Business Solutions U.S.A., Inc. (Konica Minolta), a leading provider of advanced imaging and networking technologies for the desktop to the print shop, today announced that Rick Taylor, President and Chief Operating Officer, was invited by Bob Shields, President, Copier Dealers Association (CDA) to present an overview of the company's growth strategy to CDA members at their business meeting on July 14, 2011.
This will be Taylor's second time addressing the CDA since joining Konica Minolta in 2008.
CDA consists of approximately 80 successful business owners from the United States, Canada, and Europe who come together to pool business knowledge and share business strategies. Originally, the respective member companies dealt primarily with the copier industry, but today, topics include connectable products, document imaging, network support, and much more. CDA has earned a national and international reputation as being comprised of the most successful business owners representing products and services on the leading edge of business technology.
"This is an exciting time at Konica Minolta as we are expanding both our technology and managed IT services offerings," said Taylor. "I look forward to speaking with the Copier Dealers Association's influential owners and principals and providing them with insight on our corporate growth strategy and discussing emerging trends within the industry. Our partners can count on Konica Minolta to deliver innovative, market-leading solutions to help grow their business in 2011 and beyond."
"We are pleased Rick Taylor will be able to present to our attendees in Denver," said Shields, who is also President of Copytronics Information Systems, a leading provider of document imaging and document management solutions with offices throughout Florida. "We are interested in having Rick update our association on the current success of Konica Minolta and provide insight into the company's growth strategy around solutions and services."
For more information on the CDA, please visit their Website at http://www.cdainfo.org.
About Konica Minolta
Konica Minolta Business Solutions U.S.A., Inc. is a leader in advanced imaging and networking technologies for the desktop to the print shop. For the fourth consecutive year, Konica Minolta was recognized as the #1 Brand for Customer Loyalty in the MFP Office Copier Market by Brand Keys. BLI has named Konica Minolta 2011 "Line of the Year" award winner for the company's award-winning line of bizhub Color and Monochrome Multifunctional Products. For more information, please visit http://www.CountOnKonicaMinolta.com and follow Konica Minolta on Facebook (@Konica Minolta Business Solutions U.S.A.), YouTube (@KonicaMinoltaUS), and Twitter (@KonicaMinoltaUS).
Konica Minolta is a registered trademark of Konica Minolta Holdings, Inc. All other trademarks mentioned in this document are the property of their respective owners.
###