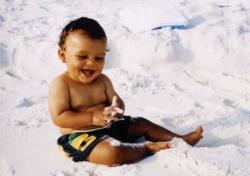 We must make the connection between vibrant coastal economies and clean beaches.
Washington, DC (PRWEB) July 14, 2011
The Clean Beaches Coalition today released its annual list of beaches which have been officially certified as clean, healthy and environmentally well managed.
This year beaches in twenty states and U.S. territories, including American Samoa, California, Florida, Georgia, Hawaii, Indiana, Maine, Maryland, Massachusetts, Michigan, New Jersey, New York, North Carolina, Ohio, Oregon, Texas, U.S. Virgin Islands, Virginia, Washington and Wisconsin, are on the list. (See complete list below.)
Every year, American families travel to the coast to enjoy the ocean breezes, playing on sandy beaches, fishing in the open seas, or surfing with our children. Annually, Americans make over 2 billion visits to ocean, gulf, and inland beaches. Coastal counties, including beach recreation and tourism contribute over $5 trillion dollars annually to the U.S. economy. However, the Great Recession continues to drain critical economic funding away from coastal protection, sustainable tourism and resource management.
"While Americans are coming back to the beach this summer, the devastating effect of the Great Recession is still be felt by beach communities and businesses across the country," stated Walter McLeod, founder of the Clean Beaches Coalition. "We must make the connection between vibrant coastal economies and clean beaches." He pointed to the Blue Wave mark as a symbol of the need to protect our beaches and put a premium on their economic value. Healthy, sustainable seafood plays a huge role in our coastal economy.
Blue Wave is the first environmental certification program for beaches in the U.S. Now in its 12th year, the program is recognized as a reliable benchmark for well-maintained beaches and eco-friendly tourism.
The following beaches have been certified in 2011 as "Blue Wave" around the country:
2011 BLUE WAVE BEACHES
American Samoa
Ofu Beach, National Park of American Samoa
Olosega Beach, National Park of American Samoa
California
Drakes Beach, Point Reyes National Seashore
Wildcat Beach, Point Reyes National Seashore
Limantour Beach, Point Reyes National Seashore
Crescent Beach, Redwood National Park
Gold Bluff Beach, Redwood National Park
Enderts Beach, Redwood National Park
Florida (South Atlantic)
Hollywood Beach
Dania Beach
Fort Lauderdale Beach
Pompano Beach
Deerfield Beach
Lauderdale-by-the-Sea
Florida (Pan Handle)
Johnson Beach, Gulf Islands National Seashore
Florida (Gulf Coast)
Venice Beach
Siesta Key Beach
Caspersen Beach
Lido Beach
Florida (North Atlantic)
Jacksonville Beach
Florida (Mid Atlantic)
Jetty Park (Port Canaveral)
Georgia
Dungeness Beach, Cumberland Island National Seashore
Hawaii
Keauhou Landing, Hawaii Volcanoes National Park
Halape Shelter, Hawaii Volcanoes National Park
Ka' aha Beach, Hawaii Volcanoes National Park
Indiana
Kemil Beach, Indiana Dunes National Lakeshore
Lake View Beach, Indiana Dunes National Lakeshore
Mount Baldy Beach, Indiana Dunes National Lakeshore
West Beach, Indiana Dunes National Lakeshore
Maryland
North Ocean Beach, Assateague Island National Seashore
Maine
Sand Beach, Acadia National Park
Echo Beach, Acadia National Park
Massachusetts
Coast Guard Beach, Cape Cod National Seashore
Herring Cove Beach, Cape Cod National Seashore
Marconi Beach, Cape Cod National Seashore
Nauset Light Beach, Cape Cod National Seashore
Race Point Beach, Cape Cod National Seashore
Michigan
Pere Marquette Beach
Esch Beach, Sleeping Bear Dunes National Lakeshore
South Manitou Island, Sleeping Bear Dunes National Lakeshore
Sand Pont Beach, Pictured Rocks National Lakeshore
North Carolina
North Core Banks, Cape Lookout National Seashore
South Core Banks, Cape Lookout National Seashore
Shackleford Banks, Cape Lookout National Seashore
New Jersey
North Beach, Sandy Hook National Seashore
N. Gunnison Beach, Sandy Hook National Seashore
New York
Sunken Forest Beach, Fire Island National Seashore
Watch Hill Beach, Fire Island National Seashore
Ohio
Huntington Beach, Cleveland
Oregon
Cannon Beach
Texas
Rockport Beach
Malaquite Beach, Padre Island National Seashore
Little Shell Beach, Padre Island National Seashore
Big Shell Beach, Padre Island National Seashore
Virginia
Tom's Cove Beach, Assateague Island National Seashore
Washington
Rialto Beach, Olympic National Park
Kalaloch Beach, Olympic National Park
Wisconsin
Bradford Beach, Milwaukee
North Beach, Racine
Julian Bay Beach, Apostle Island National Lakeshore
Little Sand Bay Beach, Apostle Island National Lakeshore
Meyers Beach, Apostle Island National Lakeshore
U.S. Virgin Islands
Trunk Bay, Virgin Islands National Seashore
Maho, Virgin Islands National Seashore
Hawksnest, Virgin Islands National Seashore
# # #