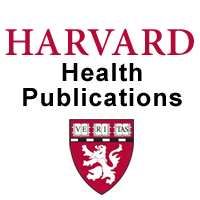 Boston, MA (PRWEB) July 14, 2011
Like other areas of medicine, advances in surgery are often driven by technology; laparoscopic hernia repairs and robot-assisted radical prostatectomies are just two of many examples. But high-tech innovations aren't the only way to make progress. Doctors are developing some low-tech, low-cost ways to improve care, and researchers have just completed three studies that put some of these innovations to the test. The July 2011 Harvard Men's Health Watch discusses the results of these trials, which introduce simple interventions before, during, and after operations.
The first study looked at the effect of having doctors warm up before surgery, similar to the way an athlete warms up before a game. Some of the doctors being studied were asked to perform warm-up exercises that mimicked the motions used in minimally invasive surgery before being tested on surgical simulators, while others were tested without warming up. The warm-up exercises appeared to improve both manual dexterity and mental focus. The researchers concluded that short-term preoperative warm-up exercises can improve both surgical proficiency and cognitive arousal (mental concentration).
In the second study, researchers evaluated the use of a checklist to reduce surgical errors and complications. The checklist contained 19 items divided into three stages: a sign-in phase before anesthesia is administered; a time-out phase during a mandatory pause before the first incision is made; and a sign-out phase completed before the patient leaves the operating room. During each stage of the checklist, all items are verified aloud and confirmed by each member of the team. Researchers compared the clinical outcomes of adult patients whose operations used the checklist with patients whose operations did not. The checklist was highly effective, reducing deaths by 47% and in-hospital complications by 36%.
The third study considers the possibility that giving patients supplementary oxygen during surgery may help prevent surgical wound infections. Postoperative infections of the surgical incision are common, but oxygen free radicals can kill bacteria and oxygen helps the body's immune cells polish off germs. Researchers tested the theory that supplementary oxygen could help prevent wound infections following colorectal surgery. The extra oxygen worked, cutting the postoperative infection rate from 11.2% to 5.2%.
Read the full-length article: "Improving surgical results: Three low-tech approaches"
Also in this issue:

The connections between music and health
Can marijuana help fight prostate cancer?
Is honey sweet for health?
The Harvard Men's Health Watch is available from Harvard Health Publications, the publishing division of Harvard Medical School, for $29 per year. Subscribe at http://www.health.harvard.edu/mens or by calling 877-649-9457 (toll-free).
Media: Contact Raquel Schott at Raquel_Schott(at)hms(dot)harvard(dot)edu for a complimentary copy of the newsletter, or to receive our press releases directly.
# # #