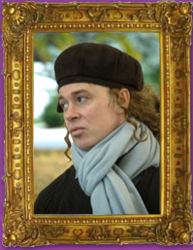 I am here to create beauty in a world where style knows no size
Philadelphia, PA (Vocus/PRWEB) July 15, 2011
John-David of House of Mohr custom fashion designs will be on the red carpet at the 2011 Emmys. John-David has been invited by WOW! Creations Media to attend the Emmys and participate in the Celebrity Gifting Tent because of his custom fashion line.
John-David is the owner of the House Of Mohr, a beauty salon/boutique/custom clothing store located in Pennsylvania and website where users can view the custom fashions of John-David and even order online.
"David made me chic and sexy but at the same time appropriate, as well as unique," says Susan, one of John-David's customers, "he unlocked the mysteries of custom made clothing and made the process very easy and comfortable."
John-David Mohr is a not only a custom clothing designer but a stylist and artist as well. He founded the House of Mohr, located in the outskirts of Philadelphia. He recently announced the expansion of his interactive website, http://www.mohrstyle.com, which allows customers to mix and match pieces and fabrics to create their own fashionable styles. House of Mohr regularly custom designs clothing for women sized 0 through 24. Through his recently expanded website, he designs for clients nationwide and has a significant client following in San Francisco, Hollywood and Miami.
House of Mohr boutique is located at 203 Bala Avenue, Philadelphia, PA. To schedule an appointment for a personal consultation, call (610) 747-0507, or contact John-David through the House of Mohr website at http://www.mohrstyle.com.
###