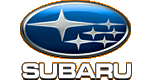 Lawrence, KS (PRWEB) July 15, 2011
The sales team at Briggs Subaru - the leading Lawrence, Kansas Subaru dealership - were not very surprised when they learned Subaru America had increased year over year sales in 2011. Dealing with Subaru cars and crossovers all the time, they have come to expect the best from Subaru and they haven't been let down yet.
Subaru of America recently announced June 2011 sales of 19,794. The company registered its best June sales for Legacy and Outback as both models continued their 3-year growth in sales. Overall year-to-date sales were up 4.83% continuing positive Subaru sales results in recent times. The demand for the new Subaru models has continued to increase as more and more people learn about the brand.
"We still have record demand for our products in dealerships; however, we are working through a low inventory period after the March earthquake and tsunami in Japan," said Thomas J. Doll, executive vice president and chief operating officer, Subaru of America, Inc.
"Our dealers managed to be incredibly efficient with the inventory available and the situation is improving all the time. We expect 2011 will still be the second best year ever for Subaru in the U.S."
Subaru of America is a wholly owned subsidiary of Fuji Heavy Industries Ltd. of Japan. The company markets and distributes Subaru Symmetrical All-Wheel Drive vehicles, parts and accessories through a network of more than 600 dealers across the United States.
"Customer demand hasn't let up and our dealers did a terrific job selling cars as soon as they arrived at their stores," said Bill Cyphers, senior vice president, sales, Subaru of America, Inc.
"We continue to outperform our initial expectations for this period thanks to more production arriving than we first anticipated and better efficiency in getting our cars to dealers and out to customers."
Local residents who are interested in learning more about all the great new 2011 Subaru models are encouraged to stop in at Briggs Subaru. As the premiere Lawrence, Kansas Subaru dealer, they have a sales team, customer service, and selection of vehicles that is hard to beat. When shopping for a new or used Subaru in Lawrence, Kansas, they are a great place to visit.
###