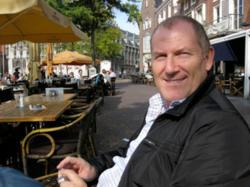 Year-round, Vienna, Prague and Budapest are splendid vacation destinations - and during the low season your travel dollars will go even further!
Atlanta, GA (PRWEB) July 15, 2011
Travelers who are looking for a real deal to Europe later this year may want to check out Austrian Airlines Vacation Center's well-priced City Steal vacation packages that include roundtrip economy class air plus three nights hotel in either Vienna, Prague or Budapest. Starting at $979 per person, double occupancy, City Steals are valid for travel during November and the first half of December 2011 – great for Thanksgiving or a holiday shopping weekend – and in the first three months of 2012.
All City Steal packages are offered from New York or Newark (from $979), Washington, DC (from $1,059), Atlanta, Miami or Chicago (from $1,159) and Los Angeles (from $1,199) for travel between November 1 – December 14, 2011 and again between January 8 – March 28, 2012, subject to availability. Weekend surcharges apply; pricing differs by gateway. Rates are available from many other US cities as well.
Hotels featured in this winter's City Steals are Hotel Capri in Vienna, Hotel Chopin in Prague and Hotel Matyas in Budapest – all centrally-located superior tourist class properties. Daily buffet breakfast, hotel service charges and hotel taxes are included.
"Year-round, Vienna, Prague and Budapest are splendid vacation destinations," notes Bram Majtlis, president of Austrian Airlines Vacation Center. 'Explore Europe's colorful past as well as its vibrant present, and enjoy great food, magnificent museums and breathtaking architecture – without the long lines of summer. And remember, when traveling during the low season, travel dollars go even further!'
One of the outstanding features of any of Austrian Airlines' vacation packages is their flexibility: passengers can stay in Europe up to 30 days, and use the consecutive hotel nights at the beginning or the end of their trip. Furthermore, one optional stopover in Vienna is allowed, so if travelers select a City Steal beyond Vienna, extra nights in Vienna may be added. Of course, additional hotel accommodations are extra. Solo travelers need to add $150 to the City Steal package price. Extension nights and upgrades are available upon request, as are rates for travel during other dates.
All packages need to be booked at least 14 days in advance. Payment in full is required within 24 hours of confirmation. Once confirmed, the packages are non-refundable, non-transferable, and cannot be changed. Packages will be booked in economy class and are subject to schedule and space availability. The minimum stay is 3 nights or one Saturday overnight, and the maximum stay in Europe is 30 days. City Steals package prices include fuel surcharges but do not include US Customs / INS / Aphis fees / International Transportation Tax / Passenger Facility Charges / Civil Aviation Security Fee / domestic and foreign Security and Airport Charges of approximately USD $166-$220 per passenger, depending on the itinerary. Additional taxes and fees may be collected by foreign governments. All taxes / fees / surcharges are subject to change and exchange rate fluctuations and may vary on the day of booking.
Further details may be found on austrianair-vacations.com. For additional information or to make reservations, contact Austrian Airlines Vacation Center at (800) 790-4682, or info(at)austrianair-vacations(dot)com.
About IMTC:
Austrian Airlines Vacation Center is a division of IMTC (International Marketing & Travel Concepts, Inc.) and specializes in individual vacation packages from the USA to European destinations on Austrian Air. IMTC was founded in 1992 by Bram Majtlis, President, and the privately-held company is headquartered in Atlanta, Georgia. Other IMTC divisions include: IMTC/Pegasus, IMTC Concerts, Gold Concepts Public Relations and EdiTour.
# # #