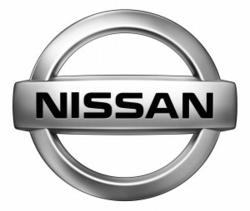 Lawrence, Kansas (PRWEB) July 15, 2011
Nissan North America is bringing test drives of the all-electric Nissan LEAF to 26 cities across the United States, as part of Nissan's "Drive Electric Tour." The sales team at Briggs Nissan Lawrence - the premiere Nissan dealer in Lawrence, Kansas - are really excited about this.
The second phase tour kicked off recently in Long Island, N.Y. This was on the heels of the Nissan LEAF reaching 4,000 U.S. deliveries - quite a milestone. The tour began last fall, but is being renewed with a combination of new cities and return stops, due to the growing, nationwide enthusiasm for the Nissan LEAF – the first and only 100-percent electric, zero-emission vehicle available to the mass market.
Since its launch in December 2010, Nissan has delivered more than 4,000 Nissan LEAF electric vehicles in the United States. The Nissan LEAF currently is available in Arizona, California, Hawaii, Tennessee, Texas, Oregon and Washington, with additional markets launching later this year.
"As the Nissan LEAF gains momentum in its U.S. rollout, more consumers have expressed the desire to get behind the wheel and experience gas-free driving for themselves," said Jon Brancheau, vice president, Marketing, NNA.
"We're thrilled to bring the 'Drive Electric Tour' to new cities across the country, as well as revisit several key markets where consumer interest continues to grow."
Tour stops include:
● July 22-24: Hartford, Conn.
● July 29-31: Boston
● Aug. 5-7: Washington, D.C.
● Aug. 12-14: Philadelphia
● Aug. 19-21: Detroit
● Aug. 26-28: Chicago
● Sept. 2-4: Indianapolis
● Sept. 9-11: Memphis, Tenn.
● Sept. 16-18: Columbus, Ohio
● Sept. 23-25: Denver
● Sept. 30-Oct. 2: Santa Monica, Calif.
● Oct. 7-9: Los Angeles
● Oct. 14-16: Houston
● Oct. 21-23: Dallas
● Oct. 28-30: Phoenix
● Nov. 4-6: Las Vegas
● Nov. 11-13: San Diego
● Nov. 18-27: San Francisco
● Dec. 2-4: Portland, Ore.
● Dec. 9-11: Seattle
● Jan. 6-8, 2012: Austin, Texas
● Jan. 13-15, 2012: Atlanta
● Jan. 20-22, 2012, Orlando, Fla.
● Jan. 27-20, 2012: Miami
Local residents who are interested in learning more about the Nissan LEAF or any of the other great, fuel efficient vehicles from Nissan are encouraged to stop in at Briggs Nissan Lawrence - the premiere Lawrence, Kansas Nissan dealership. Their sales team is professional and can help answer any questions that might come up as well as schedule a test drive of any of the Nissan models in Lawrence they have available for sale.
###