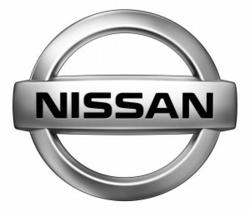 Manhattan, KS (PRWEB) July 15, 2011
The sales professionals at Briggs Nissan - the leading Nissan dealer in Manhattan, Kansas - were not surprised by Nissan's recent earnings announcement. Nissan North America recently reported June U.S. sales of 71,941 units versus 64,570 units in 2010, an increase of 11.%.
Nissan Division sales increased 16.7% for the month at 65,659 units. For 2011, NNA sales have increased 14.7% to 504,973 units. Nissan Division deliveries are up 16.5% over 2010 numbers.
"Nissan saw substantial growth for both our car and truck lineups over a year ago," said Al Castignetti, vice president and general manager, Nissan Division.
"Deliveries of the Nissan LEAF topped 1,700 units, our best ever month, as we focus on fulfilling the demand of an enthusiastic and growing group of consumers eager to make the switch to a 100-percent electric car."
June Nissan Highlights
● Sales of the Nissan LEAF 100-percent electric vehicle reached a new high, with 1,708 units delivered in June, for a total of 3,875 deliveries in 2011.
● Nissan vehicles posted June sales of 65,659 units, an increase of 16.7 percent over the 56,266 units sold in June 2010.
● Nissan Sentra sales increased 30.5 percent over a year ago, with 8,077 deliveries.
● Nissan Rogue set a new June record, at 7,493 units.
● Deliveries of the Nissan Frontier increased 51.7 percent over June 2010.
Any local residents who are interested in seeing the great new 2011 Nissan lineup are encouraged to stop in at Briggs Nissan, the leading Manhattan, Kansas Nissan dealer. Their service and selection is tough to beat anywhere in Kansas. They can answer any questions about any of the popular Nissan models, including the ones that are getting over 40 MPG. Consumers who want to save money when buying a car and continue to save at the pump should look into a new or used Nissan today. In Manhattan, Kansas, Briggs Nissan is the place to shop.
###