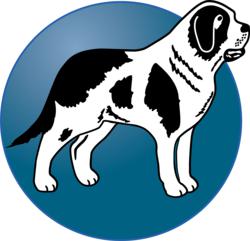 When we saw how most employers were doing this, we knew there had to be a better way.
Nashville, TN (PRWEB) July 19, 2011
Today, Bernard Health announced the Chicago release of its web-based benefits enrollment system, the BerniePortal.
Developed over the last 4 years, the BerniePortal was originally utilized by Bernard's 81% HSA and group benefits brokerage clients to take their benefits administration process online. Now, with thousands of users, clients cite four benefits to using it:
1. Save money: moves complex paper business processes online
2. Save time: cuts down on mistakes and time-intensive effort of filling out paperwork
3. Peace of mind: eliminates liability associated with paperwork errors
4. Happier employees: no one likes filling out insurance paperwork
Prior to the BerniePortal, employers were faced with mountains of paperwork every time they had a new hire, and then again at annual benefits enrollment. While most larger employers moved this business process online a long time ago, small to medium sized employers (30 to 400 employees) generally have not been able to do so.
With the BerniePortal, these employers now have access to an affordable, easy-to-use, web-based benefits enrollment system that has extremely low upfront costs and no contractual obligation. Set-up takes about an hour, employee sign-up just 5 minutes. Furthermore, employers can keep the same health insurance broker they have always had.
"When we saw how most employers were doing this, we knew there had to be a better way," said Jocelyn Chambers from Bernard Health. "Developing this for our own clients allowed us quickly and directly to incorporate their feedback for continued enhancements. The result is that when benefits administrators start using the BerniePortal, it works exactly like they would expect it to work. It's easy."
For a short animated video about the BerniePortal that is guaranteed to bring a few chuckles, check out http://www.bernieportal.com.
For more information about Bernard Health, go to http://www.bernardhealth.com.
Bernard Health's mission is to be the world's most trusted advisor when it comes to helping people plan how to pay for both expected and unexpected healthcare expenses. Bernard pursues this mission with a unique mix of technology and "personal touch." Based in Nashville, TN, Bernard has locations in Indianapolis, IN, and Louisville, KY with plans to expand nationwide.
# # #